North America
American media claims Iran is a month away from nuclear bomb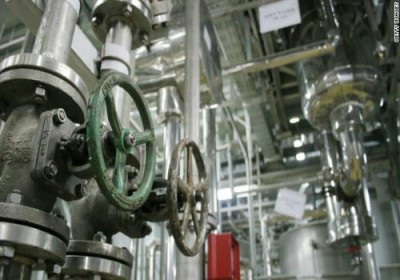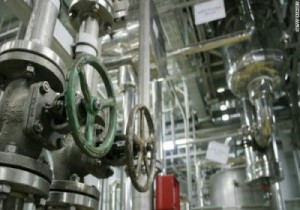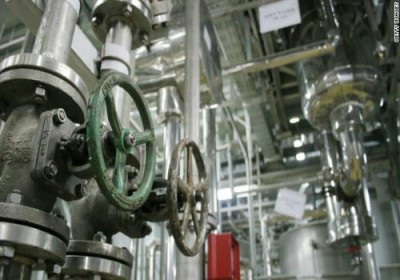 A respected U.S. think tank now believes that Iran could produce enough weapons-grade uranium to arm a nuclear bomb in less than two months but could still face a "substantial" amount of additional time to make a "reliable" warhead for a nuclear missile.
American media claims Iran is a month away from nuclear bomb
A year ago, the Institute for Science and International Security estimated that Iran could arm a nuclear weapon within two to four months. The group reported its latest findings (PDF) Thursday.
Meanwhile, in Vienna, experts with the U.N.'s nuclear agency are looking to investigate suspicions that Iran for years worked secretly on developing a nuclear weapons program. Iran has no nuclear arms and denies such work, saying all its atomic activities are peaceful.
In one scenario, ISIS estimated that Iran could make 25 kilograms (about 55 pounds) of weapons-grade uranium, which it calls a single "significant quantity," within about a month to just over a month and a half, according to the group's summary report.
Following that course would require Iran to use its entire stockpile of uranium near 20% enrichment. Uranium enriched to 20% can be turned into weapons-grade material much more quickly than low-enriched uranium.
A different scenario using all of Iran's uranium at 3.5% enrichment pushes the amount of necessary time to within just under two months to just over two months. The group estimates that following that course would produce four significant quantities of weapons-grade uranium.
The group didn't include estimates for converting weapons-grade uranium into the components needed to make a nuclear weapon except for noting that the amount of necessary time could be "substantial," "particularly if Iran wanted to build a reliable warhead for a ballistic missile."
The summary report suggests that if Iran makes it past the enrichment process then it might be too late to stop its suspected weapons program.
"If Iran successfully produced enough [weapons-grade uranium] for a nuclear weapon, the ensuing weaponization process might not be detectable until Iran tested its nuclear device underground or otherwise revealed its acquisition of nuclear weapons," read the summary report. "Therefore, the most practical strategy to prevent Iran from obtaining nuclear weapons is to prevent it from accumulating sufficient nuclear explosive material, particularly in secret or without adequate warning."
In a statement that described the report as "extremely alarming," House Majority Leader Eric Cantor, R-Virginia, urged the United States to consider all options, including the use of military force, "to prevent Iran from acquiring the world's most dangerous weapons. We all want negotiations to succeed, but time is clearly running out."
A top nuclear negotiator from Tehran will meet with the head of the International Atomic Energy Agency next week just hours before agency experts sit down with Iranian counterparts to renew their push for access to sites, people and documents believed linked to possible work on atomic arms, the agency said Thursday.
The Iranian government declared the report baseless.
"This is a huge lie because, according to Iran's Supreme Leader Ayatollah Seyed Ali Khamenei, production, storage and use of weapons of mass destruction are haraam (forbidden by Islam)," said Marzieh Afkham, a Foreign Ministry spokeswoman. "Weapons of mass destruction have no place in the Islamic Republic's doctrine. This kind of report is totally false."