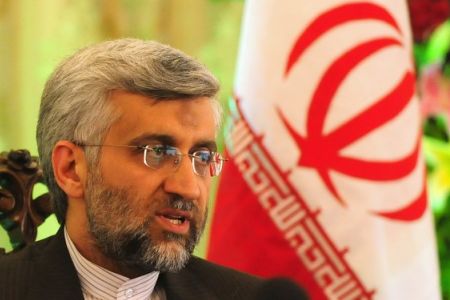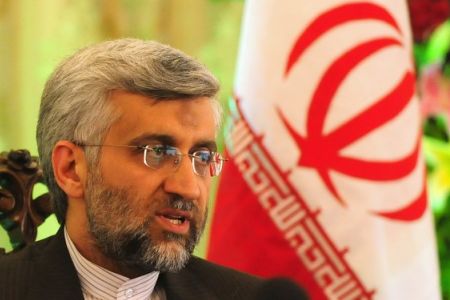 Secretary of Iran's Supreme National Security Council Saeed Jalili says the American nation has paid dearly as a result of the grave miscalculations of US administrations.
"Today the people of the United States should choose whether they prefer their own interests or the type of interests that are determined for them outside the US," the top Iranian diplomat said in an interview with NBC Channel on Monday.
Many of the policies pursued by the US, at least in our region, has been wrong, Jalili added.
Pointing to Iran's earlier prediction about the wrongfulness of the path pursued by the US in Afghanistan, Jalili said that it took officials in Washington ten years to admit to their mistakes after spending thousands of billions of dollars and killing of thousands of innocent people and the death of many American soldiers.
Jalili went on to draw a comparison between the US policies regarding the war and the imposition of sanctions on Iran, saying, "Today a major question for the people of the United States is what has been the result of 30 years of confronting the democracy in Iran for them?"
He added that the confrontational approach of the US has only had negative consequences for the American people.
When asked whether Iran had returned to the negotiating table as a result of sanctions, Jalili said "the Islamic Republic had never left the talks, and we have always been the ones inviting them to return to negotiations."
The US and its allies accuse Iran of developing a military nuclear program. Under such pretext, they have pressured the UN Security Council into imposing a fourth round of sanctions against Iran's financial and military sectors in June.
Iranian officials have repeatedly refuted the charges, arguing that being a signatory to the nuclear Non Proliferation Treaty and a member of the International Atomic Energy Agency, Tehran has the right to use nuclear technology for peaceful purposes.
Jalili added that according to another analysis, those who imposed sanctions returned to the negotiating table after they realized the futility of the punitive measure.
Referring to the next round of talks between Iran and the P5+1 — Britain, China, France, Russia and the US plus Germany — Jalili said Iran would enter these talks with a positive viewpoint , adding that Tehran's capacities will provide a good opportunity for cooperation on the international level.
The next round of talks between Iran and the P5+1 will be held in the Turkish city of Istanbul on January 21 and 22.
The representatives of Iran and the P5+1 held their previous round of multifaceted talks in Geneva on December 6 and 7.