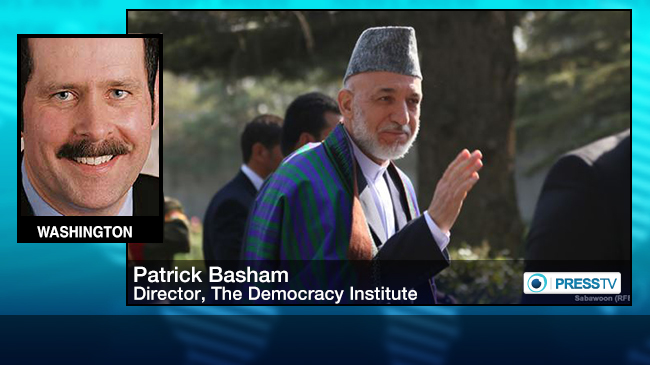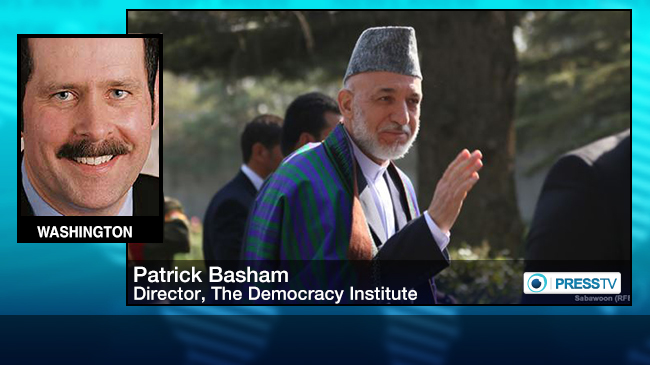 The Obama administration has threatened to end the US military presence in Afghanistan to force President Hamid Karzai to sign a security pact with the United States, but the American people want the "leadership to follow through on this threat."
"It's the last thing that President Karzai wants but ironically it's the one thing that the American people want," Patrick Basham, director of the Democracy Institute, said in a phone interview on Tuesday.
"President Obama and Secretary of State (John) Kerry are actually in a strong political position domestically with this threat because although they do not want to end the American presence in the near future, their electorates, their taxpayers do," Basham added.
He said that opinion polls indicate that "the majority of Americans want the US military presence to end permanently within the next year."
"It's a sign of how the political dynamics of the Afghanistan issue have changed domestically here in America and consequently how that therefore changes or at least should change the nature of the relationship between Washington and Kabul," he noted.
The Obama administration , which had promised to withdraw all combat forces from Afghanistan by 2014, seeks to have a long-term military presence in the country through a Bilateral Security Agreement (BSA).
The deal has already been approved by the Grand Council of Afghanistan, Loya Jirga, which is comprised of Afghan tribal elders and other leaders, but President Karzai has refused to sign it.
Under the agreement, US troops would be allowed to remain in Afghanistan beyond the 2014 withdrawal deadline.
US national security advisor Susan Rice told Karzai Monday that a delay in signing the security pact would leave Washington "no choice but to initiate planning for a post-2014 future in which there would be no US or NATO troop presence in Afghanistan."