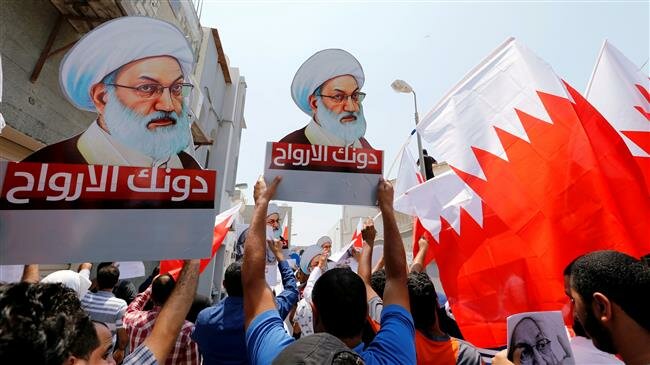 Amnesty International says the "deeply repressive" Bahraini regime is trying to rehabilitate its image by hosting the Formula One race.
"Instead of just 'sportwashing' its image and glossing over its dismal human rights record through high-speed sport, the Bahraini government should immediately repeal laws that criminalize freedom of expression and fast-track the release of all prisoners of conscience," said Amnesty's Middle East director, Samah Hadid, on Thursday.
"Beneath the glamour of the F1, there is a far more sinister side to Bahrain, revealing the country as a deeply repressive state, where anyone critical of the government can be jailed merely for posting a tweet," Hadid noted.
The UK-based rights organization made the remarks on Thursday, commenting about the second Grand Prix of 2019, which are due to open in the capital Manama on Friday and last through Sunday.
Since 2011, the ruling Al Khalifah regime has been facing protests against its chronic human rights abuses targeting political dissidents and pro-democracy activists in the kingdom.
The regime has come down hard on the peaceful protests, killing scores of people and either jailing or stripping citizenship of hundreds of others.
Manama has even put some who have been critical of the race behind bars. Bahrainis say Formula One's governing body, FIA, should cancel the event over Manama's ongoing crackdown on protests and poor human rights record.
The Bahrain Grand Prix has been held since 2004, with the exception of 2011, when the popular uprising began in the Persian Gulf country.
On Wednesday, more than a dozen global rights groups and trade unions, including New York-based Human Rights Watch and the International Trade Union Confederation, the world's largest trade union federation, which is headquartered in Brussels, urged Formula One organizers to press the Bahraini government to release the activists jailed for criticizing the race.