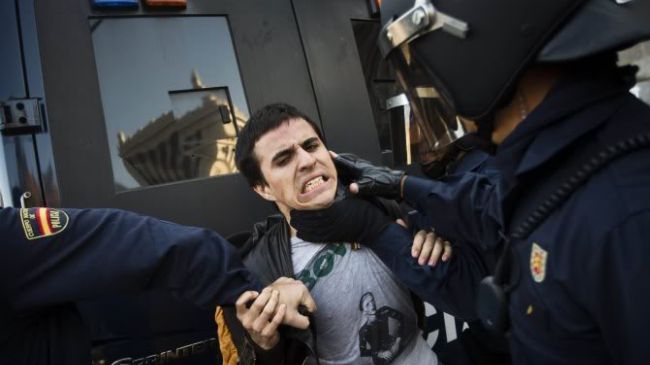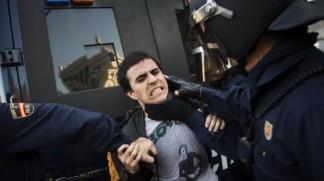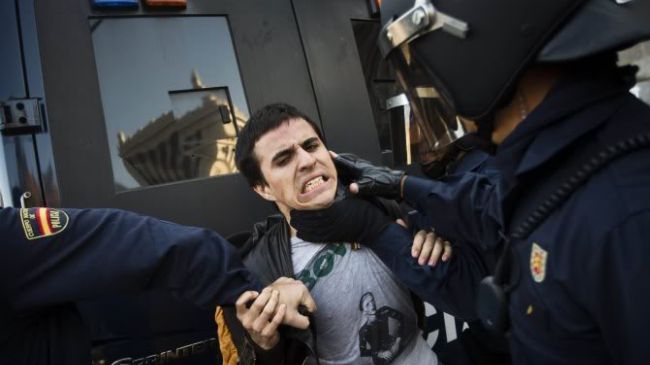 Amnesty International has criticized the Spanish government, calling on Madrid to improve its human rights record and address the issue of the 'excessive use of force' by the police amid the financial crisis in the country.
The human rights organization released an annual report recently in which it addresses a number of measures as key concerns in Spain, including police brutality and the manner in which people are forced to give up their homes due to the financial crisis.
In the report, Amnesty urged the government of Spanish Prime Minister Mariano Rajoy to analyze whether social reforms have threatened the human rights issues in the country.
The organization criticized the Spanish police for not having visible ID numbers on the uniforms of officers in order to facilitate the identification and prosecution of those officers who have been involved in violent incidents at protests.
Several incidents involving officers shooting with rubber bullets at protesters were brought up in the Amnesty report including an incident where journalist Paloma Aznar was injured by a bullet, and a protest in the capital, Madrid, in September 2012, where officers shot at peaceful protesters.
Amnesty also suggested in the report that the Spanish government should draw up a legal framework to protect the rights of people who are evicted from their homes and claims that current forced evictions are far from meeting international legal guarantees.
The report continued by saying there has been no progress in this area in the two years since the organization first revealed that hundreds of thousands of families in the country were at risk of becoming homeless and nine million citizens were living in poverty.
Other concerns brought up in the report include difficulties for religious minorities to worship, domestic violence against women, lack of access to health care for immigrants, the inability to investigate historical crimes and failure to apply international law in counterterrorist operations.
Spain's economy collapsed into recession in the second half of 2008.