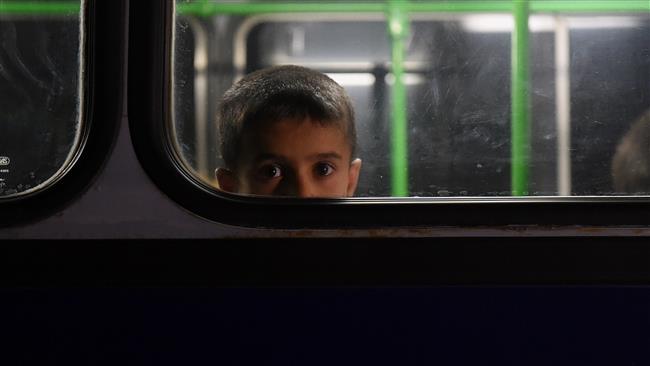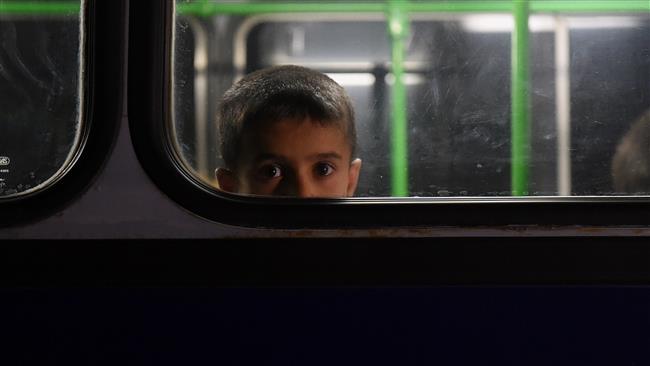 Amnesty International has lashed out at the European countries over mishandling of the refugee crisis in the continent.
"The response to the refugee crisis in Europe has been piecemeal and incoherent at a time when the need for clear-sighted leadership and radical reform of Europe's collapsing asylum system has never been greater," said John Dalhuisen, the director of the Amnesty International for Europe and Central Asia, on Wednesday.
He added that "the level of suffering facing refugees fleeing violence and human rights violations has reached a level unseen in Europe since the Second World War."
The rights group also urged a drastic change in Europe's approach to the issue, proposing a five-point plan to help ease the escalating crisis in the continent.
The plan stipulates that the EU leaders provide support for frontline countries dealing with the crisis and devise a mechanism ensuring that refugees arriving in border states will gain access to the EU territory.
It also calls on European leaders to work out an emergency relocation scheme to ease pressure on border countries, and urges frontline EU member states to avoid using excessive or unnecessary force against the refugees.
The London-based human rights group estimated that "around 1.38 million resettlement places for the most vulnerable refugees around the world will be needed over the next two years," urging the EU member states to offer at least 300,000 resettlement places over the same period.
The move by the rights group comes just ahead of an expected announcement by the European Commission of proposals for mandatory quotas for EU states to handle the crisis.
Jean-Claude Juncker, the European Commission chief, has reportedly devised a plan which stresses the relocation of refugees from overstretched EU states.
According to Juncker's proposal, Germany and France would take about half of the 120,000 refugees to be relocated from frontline states such as Greece and Italy. The plan is set to be unveiled on Wednesday.
Europe is facing an unprecedented refugee crisis, which has escalated over the summer. Refugees are coming directly to Europe instead of staying in camps in neighboring countries.
The continent is now divided over how to deal with the flood of people, mainly Syrians fleeing the war in their homeland.
According to UN estimates, 300,000 people have left the Middle East and Africa so far this year for a better life in Europe, particularly Germany.
The figures show that in 2015 alone, about 2,600 migrants lost their lives by taking the dangerous journey across the Mediterranean to EU shores in smugglers' boats.