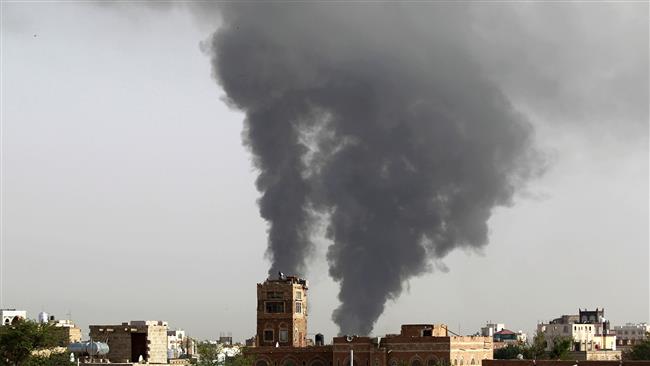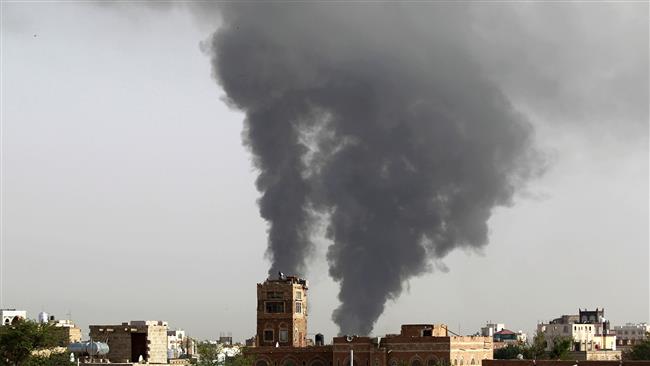 Amnesty International has condemned the US and UK for their "shameful" weapons transfers to Saudi Arabia, saying Washington and London are fuelling the serious human rights violations and war crimes in Yemen committed by Riyadh.  
"The USA and UK are fueling serious violations that have caused devastating civilian suffering through multibillion-dollar arms transfers to Saudi Arabia that vastly overshadow their humanitarian efforts," the UK-based human rights group said in a statement on Thursday.
Saudi Arabia launched a war against Yemen in March 2015 in an attempt to bring back former president Abd Rabbuh Mansur Hadi to power and undermine the Houthi Ansarullah movement.
Hadi, a staunch ally of Riyadh, fled Yemen after a popular uprising against his corrupt government.
London and Washington have been providing logistic and intelligence support to Saudi Arabia, while equipping the kingdom's military forces with a wide array of weapons including illegal munitions like cluster bombs.
Amnesty said the US and the UK have sold over $5 billion worth of weapons to the Riyadh regime since the onset of the invasion, more than 10 times the $450 million they have allegedly spent to help save Yemeni civilians.
"Despite the millions of dollars' worth of international assistance allocated to the country, many states have contributed to the suffering of the Yemeni people by continuing to supply billions of dollars' worth of arms," said Lynn Maalouf, Amnesty's deputy director for research in Beirut.
"Weapons supplied in the past by states such as the UK and USA have been used to commit gross violations and helped to precipitate a humanitarian catastrophe," she added.
"These governments have continued to authorize such arms transfers at the same time as providing aid to alleviate the very crisis they have helped to create. Yemeni civilians continue to pay the price of these brazenly hypocritical arms supplies," Lynn noted.
Amnesty urged all nations, including the US and the UK, to immediately halt the flow of any weapons "that could be used commit war crimes or other serious violations of international humanitarian law in Yemen."
London, which has been one of the biggest suppliers of weapons to Riyadh for 40 years, has provided Tornado and Eurofighter Typhoon jets along with training to Saudi pilots participating in the war.
The British government has also admitted to exporting 500 illegal cluster bombs to Saudi Arabia in the 1980s which the country used in its war on Yemen.
The US approved more than $20 billion in military sales to the kingdom in 2015 alone. In December last year, the Pentagon announced the approval of a new $3.51-billion deal to sell 48 CH-47F Chinook cargo helicopters with spare engines and machine guns to the kingdom.