World News
Amtrak Train Derails in Philadelphia, Killing At Least 5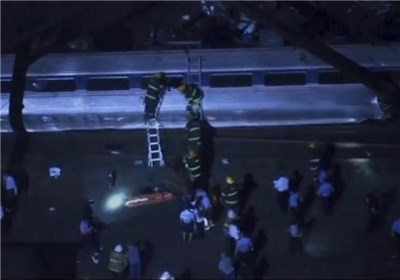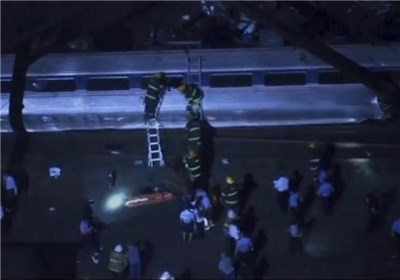 Authorities said they had no idea what caused the train wreck, which left some rail cars ripped open and strewn upside down and on their sides in the city's Port Richmond neighborhood along the Delaware River.
Philadelphia Mayor Michael Nutter told a news conference that at least five people were killed in the accident. Fire officials said more than 50 others were taken to area hospitals, six of them critically injured.
Several Philadelphia-area hospitals collectively reported treating more than 100 patients from the wreck.
"It's an absolute disastrous mess," Nutter said. "I've never seen anything like this in my life."
Philadelphia Police Commissioner Charles Ramsey told reporters that rescue personnel were using "a large number of tourniquets" in treating the injured. At least one area hospital spokeswoman said many of their patients were suffering from lacerations.
Amtrak said there were 238 passengers and five crew members aboard the derailed No. 188 train on route from Washington, D.C., to New York. Seven cars, including the engine, left the tracks, according to mayor.
The national government-backed passenger rail line provided no other details about the circumstances of the accident. It said Amtrak service along its busy Northeast corridor between New York and Philadelphia had been suspended, Reuters reported.
CNN quoted the Federal Bureau of Investigation as saying there was no indication that terrorism may have been a factor in the derailment. Three law enforcement officials contacted by Reuters also said they have not encountered anything suspicious. The weather was fair at the time of the crash.
"We do not know what happened here. We do not know why this happened," Nutter told reporters. "There's no information about that."
Television footage broadcast on MSNBC showed dozens of emergency workers scrambling around the wreckage with flashlights, with train cars strewn about in a zig-zag pattern. Photos from the scene showed emergency personnel loading injured people onto stretchers and backboards.