Bahrain
'An eye for an eye' should dictate response to Al Khalifah crimes: Analyst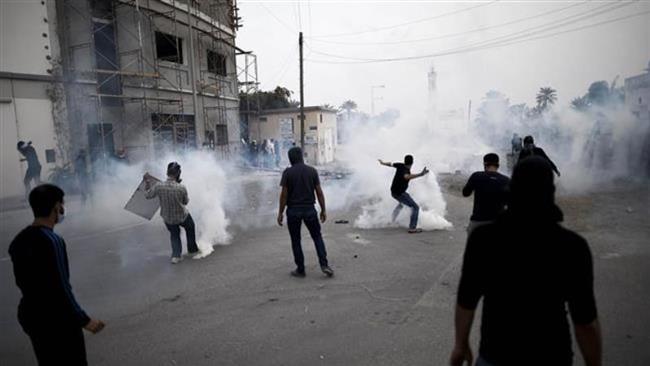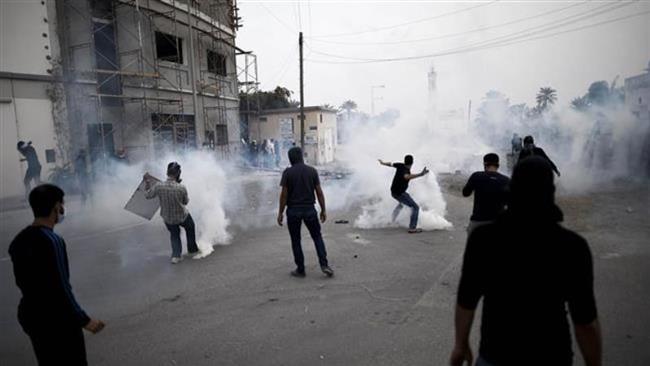 Bahrain's High Criminal Court has postponed the trial of prominent human rights activist, Nabeel Rajab, until 15th December to conduct more investigation of a Twitter account allegedly belonging to the activist. Meanwhile, Bahraini regime forces have fired tear gas at protesters, who took to the streets of al-Eker town to show their anger to the fourth postponement of Rajab's trial.
Syed Ali Wasif, president of the Society for International Reforms and Research from Washington, told Press TV's Top 5 that the Bahraini regime is just like a "cobweb" which "will be evaporated" if it faces resistance.
The Bahraini opposition could respond to the atrocities of the Manama regime based on the holy Quran and international laws, he said, adding that the resistance could take place according to the principle of "an eye for an eye … that is allowed under international legal norms."
According to the analyst, "Pelting stone and so on will do nothing, [but] they (the Bahraini protesters) should gather their force together and start an arms rebellion and that's legal under international law."
Wasif opined that the Al Khalifah family only understands the language of force because the regime in Manama does not respects human rights and freedom of expression.
"This regime has been engaged since day one in corruption, in nepotism, in crimes against humanity, in human rights abuses and so on and so forth, [in addition to] discrimination on the basis of sect and ethnicity," he added.
The rogue regime of Bahrain continues to carry out excessive crackdown on dissent, because it has the support of certain Western states, who have a vested interest in supporting dictatorial regimes in the West Asia region to secure their strategic and energy interests, Washif noted.
He also called for trial of the Manama regime and its US and British supporters for crimes against humanity.
Since 2011, when a popular uprising started in the tiny Persian Gulf monarchy, the Manama regime has spared no effort to clamp down on dissent and rights activists. On March 14, 2011, troops from Saudi Arabia and the United Arab Emirates were deployed to Bahrain to assist the Manama government in its crackdown on peaceful protesters.