Syria
Analyst: End of Dara'a Battle Triggers Syria's Ultimate Battle to Liberate Idlib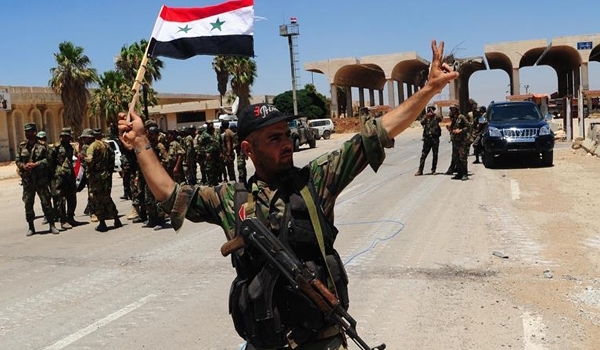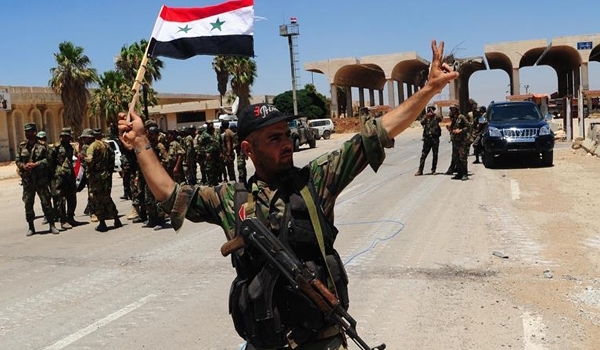 A prominent Syrian analyst said the army's major success in Dara'a operation in Southern Syria means that the battle of all battles will soon start in the Northwestern province of Idlib where around 50,000 terrorists have been cornered.
Nadhal al-Saba'a told the Arabic website of Sputnik news agency on Monday that the Syrian army's control over al-Nasib passageway in Dara'a province was a major and epoch-making victory bringing the government troops much close to the end of battle in Southern Syria.
He referred to the peace agreement between the Syrian army and terrorist groups in Southern Syria, but reminded that ISIL terrorists at the borders with Golan region have been excluded from the agreement, adding that a bloody battle is expected in the region.
Al-Saba'a said that the Syrian government's control over Dara'a and the end of battle in Southern Syria will trigger the massive military operations in Idlib against over 50,000 terrorists with extremist thoughts.
He added that the operations to liberate Idlib will be a major and hard battle, specially because the terrorists will have no escape route.
The Syrian army continued military operations in Western Dara'a on Monday, winning back control over four new regions and several points in the bordering areas with Jordan.
The army units imposed control over 27 bordering checkpoints (No 36 to 62) in military operations West of al-Nasib passageway.
They also continued military operations West of Dara'a city after taking control of the town of Kharab al-Shaham, imposing control over the air defense hill area.
The army troops also cleansed al-Tabariat region, the village of Zizoun and the town of Tal Shahab in Northwestern Dara'a from the terrorist groups.
Meantime, field sources referred to the imminent evacuation of those terrorists who oppose the peace plan from Dara'a, and said that the Syrian army has provided the ground to transfer hundreds of militants and their family members from the region.