North America
Syria
Angry locals prevent US convoy from entering Syria's Hasakah village, force it to retreat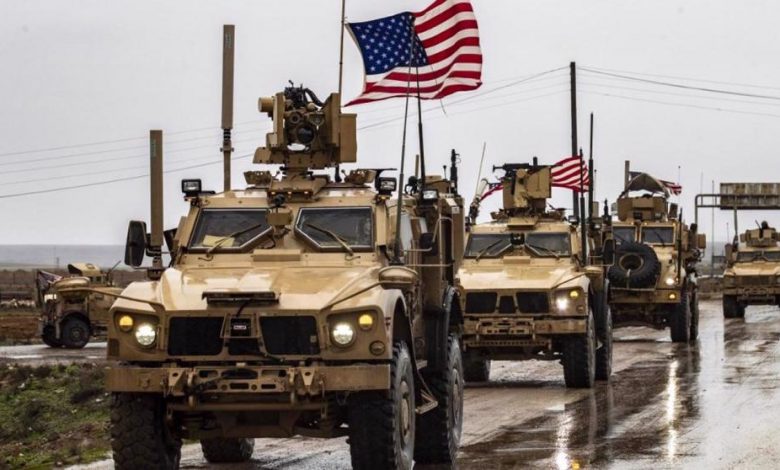 Residents of a village in Syria's northeastern province of Hasakah have intercepted a US military convoy attempting to pass through their community, and forced it to turn back.
According to Syria's official news agency SANA, residents in al-Matiniyah southeast of Qamishli blocked the convoy of three armored vehicles on Saturday evening, and forced it to turn around and head back in the direction it came from.
The villagers threw stones at the convoy, breaking the windows of one of the vehicles, it said.
The convoy was accompanied by a number of vehicles belonging to US-backed Kurdish militants affiliated with the so-called Syrian Democratic Forces (SDF).
US forces, allied militants besiege eastern town
In the eastern province of Dayr al-Zawr, US troops and their proxies laid siege to a town and imposed a curfew after coming under attack by Arab tribes.
Local sources told Russia's Sputnik news agency that SDF militants imposed a curfew in the al-Busayrah town after local tribesmen targeted their military headquarters.
SDF militants also raided the village of Abriha near the town and made arrests, it added.
According to locals cited by Sputnik, SDF snipers deployed throughout the town target those leaving their homes.
They cited intense overflights by US military warplanes, helicopters and drones, after the main outpost of the so-called first brigade of the SDF came under attack.
SDF militants attacked in Raqqa
In the northern province of Raqqa, SDF militants were attacked by unidentified gunmen in al-Hous town, Sputnik said.
Citing local sources, it said the unidentified assailants launched a barrage of rockets at an SDF outpost in the town, leaving four militants dead and forcing the remainder to evacuate.