Europe
Angry workers vow to continue fight after Nissan shuts Barcelona plant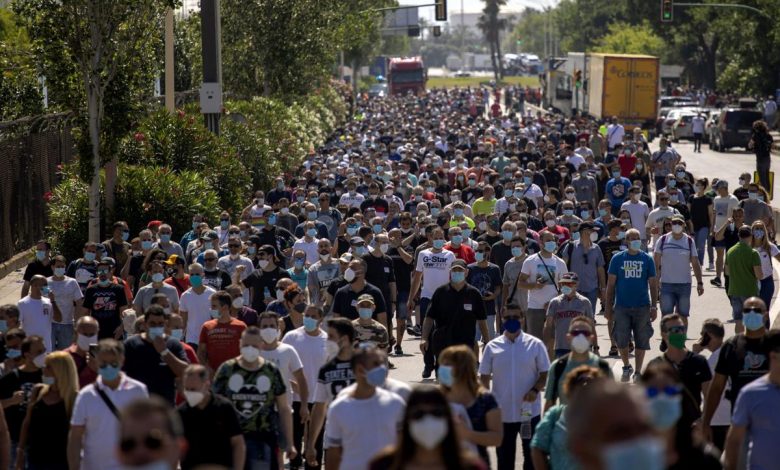 It's the chronicle of an end foretold, that of the shutdown of the Nissan car plant in Barcelona.
What no one could have predicted was the double jeopardy for the laid-off workers who took to the street Friday: a job loss and a potential risk of catching the deadly COVID-19 virus due to lax social distancing.
But anger seems to have taken the better of them.
Central and regional governments claim they have offered Nissan incentives and solutions to salvage the Barcelona plant, but the car giant – which posted its first loss in 11 years Thursday – says it wants to go small and cut costs, as part of a new power sharing strategy with partners Renault and Mitsubishi.
In March, Nissan suspended production in Barcelona citing difficulties in procuring auto components due to the COVID-19 outbreak. Thousands of workers were temporarily laid off. They have since been compensated by the State, under a furlough scheme known as ERTE.
In a desperate move, disgruntled workers cut the city's main thoroughfare bringing traffic to a halt on Friday. They claim that Nissan plant debacle will likely spread to Spain's automobile industry, the second largest in Europe after Germany's.
When the furlough scheme ends and the Barcelona Nissan plants shuts down , many of these workers will fill the unemployment line. An extra burden on a government hard-pressed for solutions .