Syria
Annan quits as special UN-Arab League envoy to Syria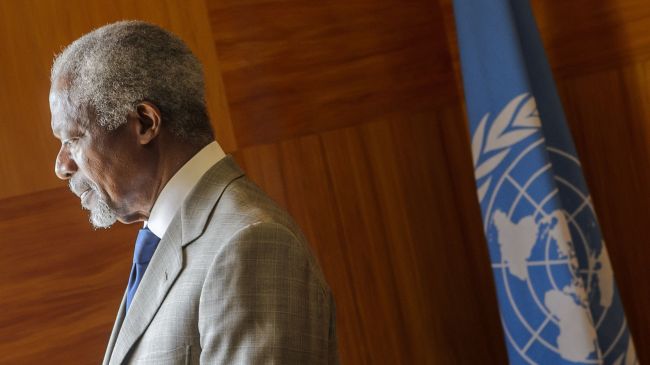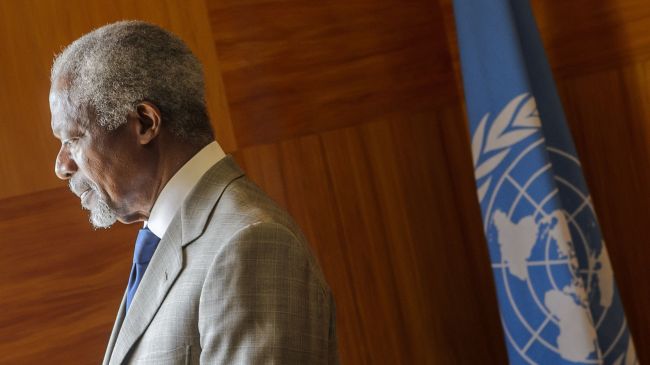 Kofi Annan has decided to quit his mission as the special UN-Arab League envoy to Syria, citing lack of support and increasing militarization of the unrest.
"I did not receive all the support that the cause deserved," Annan said at a press conference in Geneva on Thursday.
In a statement, United Nations Secretary General Ban Ki-moon expressed "deep regret" over Annan's resignation and thanked him "for the determined and courageous efforts he has made as the Joint Special Envoy for Syria."
"Kofi Annan deserves our profound admiration for the selfless way in which he has put his formidable skills and prestige to this most difficult and potentially thankless of assignments," Ban said.
The statement added that Annan did not plan to renew his mandate after its expiry on August 31.
Russian Ambassador to the United Nations Vitaly Churkin also expressed regret over Annan's decision to step down.
"We understand that it is his decision. We regret that he chose to do so. We have supported very strongly Kofi Annan's efforts," he told reporters at the UN headquarters in New York City.
Meanwhile, Syrian Foreign Ministry expressed regret over the former UN chief and Nobel peace laureate's resignation, stressing Syria's commitment to the six-point peace plan negotiated by the UN-Arab League envoy.
In another development, Russian President Vladimir Putin discussed the situation in Syria with British Prime Minster David Cameron during a meeting in London on Thursday.
Annan, who was appointed to the post on February 23, proposed a six-point peace plan to restore calm in Syria.
The proposal envisaged a ceasefire between foreign-backed insurgents and the Syrian government forces, a deal which went into effect in mid-April but failed to end the violence as the insurgents refused to lay down their arms.
Annan's plan called for the realization of a ceasefire between the government and the opposition and also urged that humanitarian groups be allowed to have access to the population, detainees be released, and a political dialogue be started.