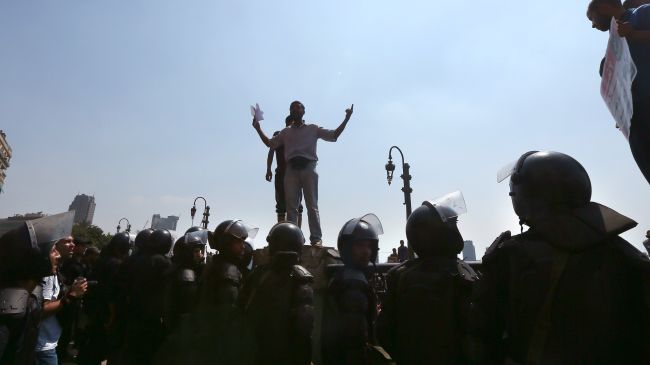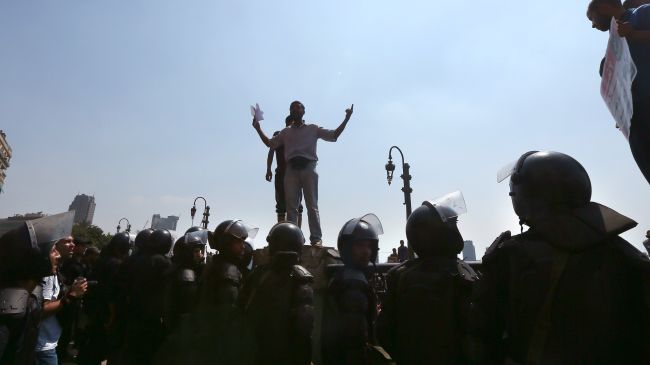 Egypt is bracing for another day of protests by supporters and opponents of ousted President Mohamed Morsi.
The Muslim Brotherhood along with its allies have called for nationwide protests to be held on Friday in solidarity with Morsi, who is Egypt's first democratically elected president and his supporters consider him the legitimate leader of the country.
The Muslim Brotherhood has warned that Egypt is living in a dangerous nightmare threatening to plunge the country into a civil war or create a rift between the people and the military.
The Brotherhood and its supporters have accused the military of having staged a coup against Morsi. They say open-ended protests will continue until the ousted president is reinstated.
"The masses who have taken to the streets in the past weeks in protest will not give up their insistence on restoring legitimacy and ending the coup," the Muslim Brotherhood said in a statement.
Meanwhile, opponents of Morsi have also called for rival rallies on Friday at the iconic Liberation Square in the capital Cairo and outside the presidential palace.
The Egyptian military on Thursday warned against violence during the Friday protests.
"Whoever resorts to violence and deviates from peacefulness in Friday's rallies will put his life in danger," the military said in a statement.
Interim President Adli Mansour has said that some elements in Egypt are trying to cause chaos.
"We are going through a critical stage and some want us to move towards chaos. They want this period to be an introduction to violence and we want it to establish for the concept of protecting lives and reaffirming human rights," Mansour said in a pre-recorded message aired on state TV on Thursday.
He pledged to restore stability and security and protect Egypt against those who seek violence in the country.
Tension has intensified since head of the Egyptian Armed Forces, General Abdel Fattah al-Sisi, said on July 3 that Morsi was no longer in office. Sisi also suspended the constitution and dissolved the parliament.
On July 4, the military declared the chief justice of Egypt's Supreme Constitutional Court, Adli Mansour, as interim president.
Clashes between supporters and opponents of Morsi, and security forces have led to the death of at least 100 people. Scores of others have also been injured.