Syria
Another Mass Grave of ISIL Victims Discovered in Northeastern Syria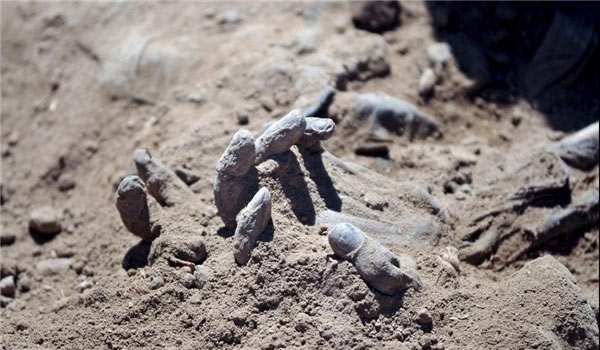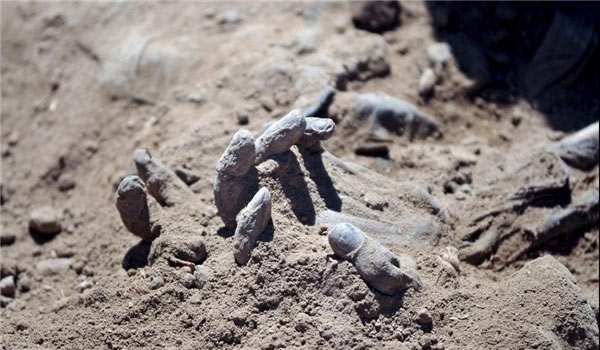 The Syrian Army troops found a new mass grave in the Northeastern province of Raqqa that contains tens of bodies of civilians and military men believed to have been executed by the ISIL Takfiri terrorists, field sources said on Monday.
The sources reported that the army men found a mass grave of a number of civilians and military men, executed and buried by the ISIL, in the small town of Ramthan in Western Raqqa.
They added that the army forces have thus far transferred eight bodies from the grave to Aleppo military hospital for specifying their identity.
A Syrian official said in January that several mass graves with 10,000 bodies, including one with 4,000, were found in Raqqa city in Northeastern Syria.
The Arabic-language al-Watan daily quoted General Director of the Syrian Forensic Medicine Zaher Hajo as reporting that based on intelligence 10,000 bodies were buried in mass graves in Raqqa.
He further told al-Watan that 4,000 bodies were buried in one single grave, adding that the discovered graves were located in the regions that were under the Syrian Democratic Forces.