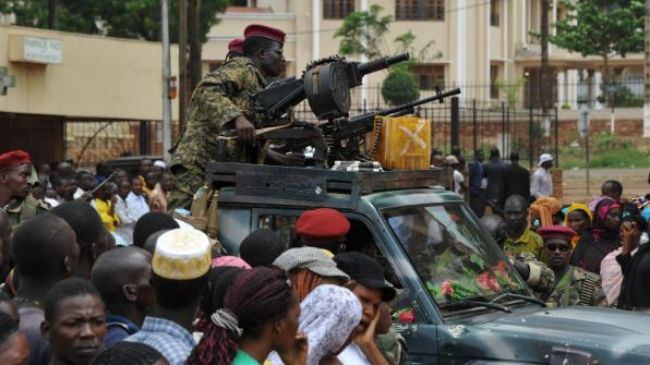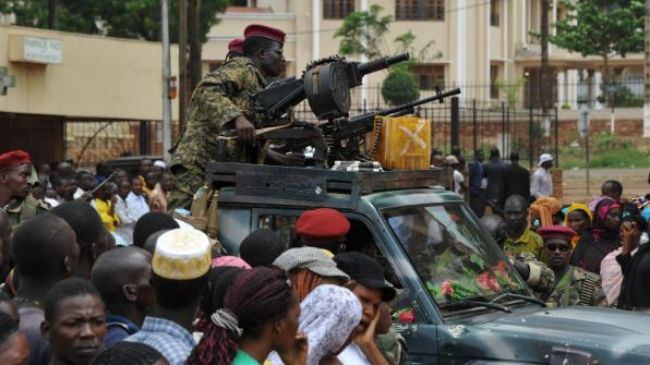 Another Muslim family has been attacked in the Central African Republic (CAR) capital, Bangui, just a day after the UN warned about the rise in attacks against Muslims.
A Muslim family fleeing violence in the capital has come under fire from guns and grenades after their car broke down at the roadside, Euronews reported Tuesday.
Most of the family members were able to take shelter at a nearby house, the agency added.
"We were going to the airport because we wanted to go to Chad. When we got here, the car broke down. They started shooting at us. They threw grenades at us. That's why we came here for security. But they told us to leave. But leave to go where?" posted a man traveling in the vehicle.
Regional peacekeeping forces known as MISCA have arrived at the scene to secure the area as the incident unfolded.
The incident comes just one day after UN High Commissioner for Human Rights Navi Pillay warned that the CAR Muslim minority has come under increasing attack.
She went on to say that killings were happening on a daily basis and called on the international community to do more to prevent the country being torn apart.
Also on Monday, a transitional government was announced in the former French colony.
Some 6,600 African and French peacekeepers are currently in the country.
Violence spread across the Central African Republic last month after the mostly Muslim Seleka group came under coordinated attacks.
Seleka members ousted Francoise Bozizé, former president of the Central African Republic, in March 2013.