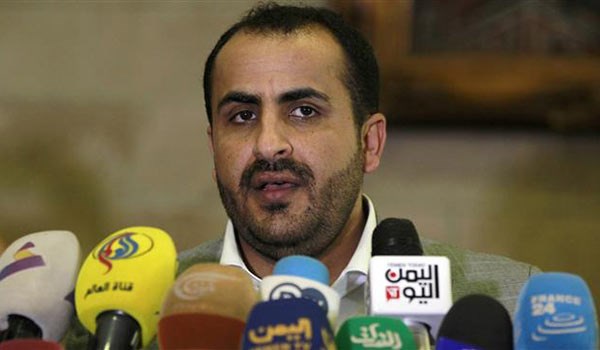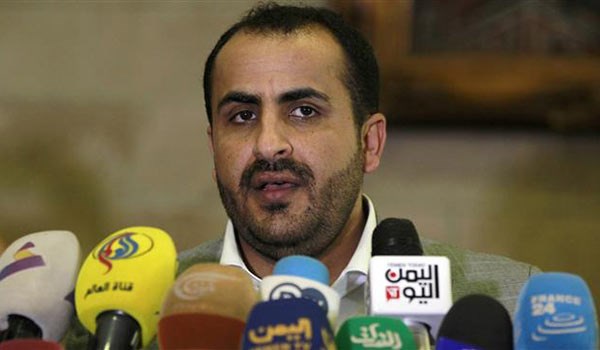 Spokesman of Ansarullah Movement Mohammad Abdulsalam rejected claims about deployment of Iranian forces and weapons in Yemen, saying that the US, Saudi, British and Sudanese troops are the foreign forces occupying his country.
"There is not even one single Iranian in Yemen but the Saudi, UAE and Sudanese occupying troops have occupied the country," Abdulsalam told the Arabic-language al-Mayadeen news channel on Sunday.
He dismissed earlier claims by UN Secretary-General António Guterres about the existence of Iranian weapons in Yemen, and said there is no evidence to corroborate such allegations.
Abdulsalam also rejected media reports claiming that the Saudi-led coalition forces have surrounded Hudaydah airport, and said, "They have not even entered the airport let alone occupying it."
A military source had also on Saturday denied arrival of the Saudi coalition forces to the outskirts of Hudaydah airport, 2 kilometers from the airport.
The source confirmed the continuation of fierce clashes between the Yemeni Army and Popular Committees on the one hand and the Saudi coalition forces in various military formations on the other in the vicinity of the Nakhilah farms, Shujira and Samahi villages in Durahmi district South of the coastal province of Hudaydah in Western Yemen.
The United Nations Security Council called on Thursday to keep the port of Hudaydah open despite the attack by the Saudi coalition forces on the city.
Following a two-hour closed-door session in Yemen, Russian Ambassador to the United Nations Vasily Nibenzia said the 15 council members were "united in their deep concern about the dangers of the humanitarian situation" in Hudaydah.
The Russian ambassador said that Member States "reiterated the demand to keep the ports of Hudaydah and Salif open."
Salif, North of Hudaydah with the port of Hudaydah, is the main crossing point for food supplies and humanitarian aid to Yemen.