Yemen
Ansarullah Gains Control over Saudi Al-Tuwal Heights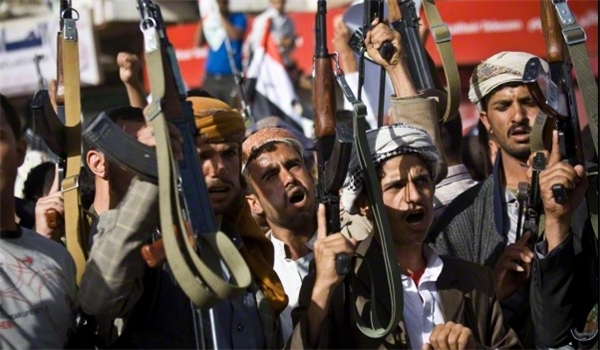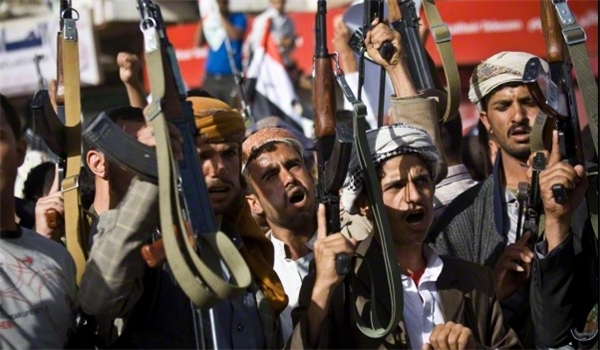 Yemen's Ansarullah fighters gained control of al-Tuwal heights in the Saudi Arabia's border region of Jazan following weeks of Saudi army artillery pounding and airstrikes on Northern Yemeni towns and border areas.
Ansarullah fighters and Yemeni army troops opened their path into the mountainous area near the border with Yemen on Thursday and destroyed several Saudi military vehicles as well as ammunition, according to Yemen's al-Masirah TV channel.
The report also said that Saudi troops were forced to withdraw from the region.
The Yemeni army troops and Ansarullah fighters have also taken control of al-Radif mountain.
Cross-border skirmishes between the Saudi troops and Yemeni tribes have flared up over the last six weeks, as the monarchy's airstrikes continue and have so far claimed the lives of thousands of innocent people, particularly at border areas.
Saudi Arabia has been striking Yemen for 57 days now to restore power to fugitive president Mansour Hadi, a close ally of Riyadh. The Saudi-led aggression has so far killed at least 3,849 Yemenis, including hundreds of women and children.
Hadi stepped down in January and refused to reconsider the decision despite calls by Ansarullah revolutionaries of the Houthi movement.
Despite Riyadh's claims that it is bombing the positions of the Ansarullah fighters, Saudi warplanes are flattening residential areas and civilian infrastructures.