Middle East
Yemen
Ansarullah Gives Political Factions 3 Days to Resolve Crisis in Yemen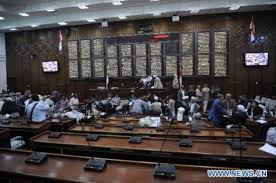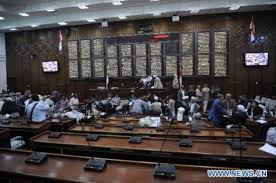 Yemen's powerful opposition group, Ansarullah, gave the country's political factions on Sunday three days to solve for the political crisis in Yemen.
It said in a statement that it would move to avert Yemen's current political crisis if the country's political forces did not reach a settlement by the announced deadline.
The group, which has been controlling Yemeni capital Sanaa since Sept. of 2014, called for removing articles in the Yemeni constitution that contradicted with the national partnership agreement signed by Yemen's political forces, on one hand, and the Yemeni presidency, on the other, late in 2014.
On Tuesday, the group leader, Sayyed Abdul-Malik al-Houthi, called for holding a national meeting on Yemen's political and security situation.
President Abd Rabbuh Mansour Hadi submitted his resignation to parliament a short time later. His Prime Minister Khaled Bahah submitted his cabinet's resignation to parliament a short time earlier.
The resignation of the president seeks to make pressure over the opposition parties in the country to accept the violation of national partnership agreement.