Yemen
Ansarullah missiles can reach anywhere in UAE: Houthi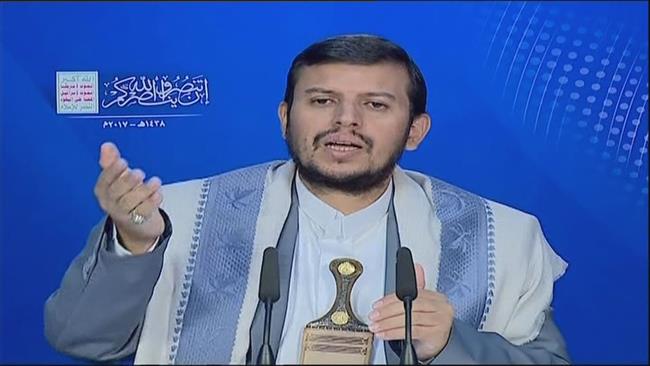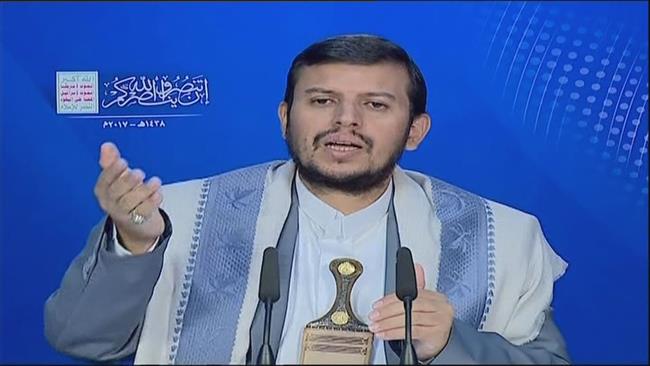 The leader of Yemen's Ansarullah movement, Abdul-Malik al-Houthi, says the neighboring United Arab Emirates (UAE) is no more a safe country as missiles manufactured by the Yemeni group can now hit anywhere in the Arab country.
Addressing his supporters via a televised speech from the Yemeni capital Sana'a on Thursday evening, Houthi said that Ansarullah missiles were capable of reaching Abu Dhabi and elsewhere in the UAE.
He added that Ansarullah also had several domestically-manufactured drones in its inventory that would become operational in the near future.
On February 26, Yemeni army forces unveiled four domestically-designed and -produced drones set to collect information on the positions and movements of militiamen loyal to resigned president Abd Rabbuh Mansur Hadi as well as Saudi troops, and carry out aerial attacks against them.
The sole unveiled combat aircraft, code-named Qasef-1 (Striker-1), has a wingspan of three meters and a hull length of 2.5 meters.
The drone has a flight endurance of 120 minutes, and is capable of carrying a payload of 30 kilograms.
Elsewhere in his Thursday's remarks, Houthi emphasized that Ansarullah fighters and Yemeni army soldiers were fighting against the US' state-of-the-art military technology, which Saudi and Emirati forces were using in Yemen.
He went on to say that Saudi Arabia has failed numerous times during its military campaign against Yemen, stressing that officials in Riyadh have not come to their senses despite huge losses that the oil-rich kingdom has suffered as a result of its adventurism.
"Saudi Arabia and the UAE are paying the price of their erroneous policies. Such mistakes have forced them to alter their approach to the conflict in Syria," Houthi commented.
Houthi also said his fellow fighters could target Saudi interests in the strategic Bab el-Mandeb Strait, which connects the Red Sea to the Gulf of Aden, underlining that Ansarullah missiles could hit oil installations in Saudi Arabia's mainland as well.
The Ansarullah chief stated that Saudi-led aggressors had spared no effort to target Yemen's independence in a bid to establish a colony there.
Houthi further dismissed "unsubstantiated" allegations by Saudi Arabia and the UAE that Ansarullah was planning to install a monarchial system in Yemen, calling on the Muslim world to help Yemen.
He said Yemenis from all walks of life would exhibit their indomitable willpower during September 21 mass rallies across the conflict-ridden country.
Saudi Arabia has been incessantly pounding Yemen since March 2015 in an attempt to crush the popular Houthi Ansarullah movement and reinstate Hadi, who is a staunch ally of the Riyadh regime.
More than 12,000 people have been killed since the onset of the campaign more than two and a half years ago. Much of the Arabian Peninsula country's infrastructure, including hospitals, schools and factories, has been reduced to rubble due to the war.
The Saudi war has also triggered a deadly cholera epidemic across Yemen.
According to data provided by the World Health Organization and Yemen's Health Ministry, the country's cholera outbreak, the worst on record in terms of its rapid spread, has infected 612,703 people and killed 2,048 since it began in April, with some districts still reporting sharp rises in new cases.
The United Nations also says the Saudi war has left some 17 million Yemenis hungry, nearly seven million facing famine, and about 16 million almost without access to water or sanitation.