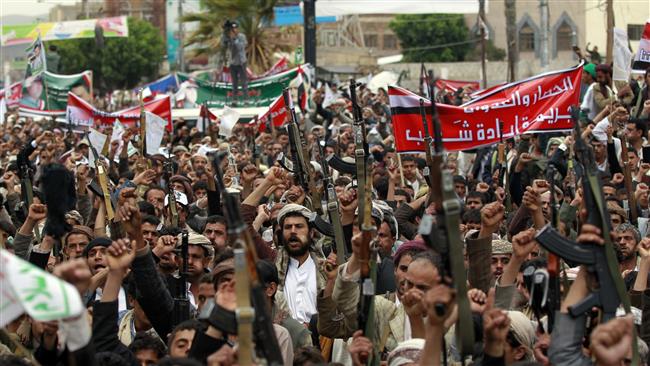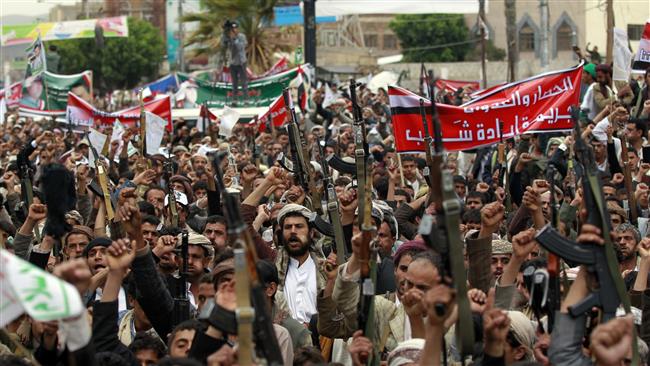 Yemen's Houthi Ansarullah movement has called for the presence of Iran in any UN-brokered peace negotiations aimed at ending the Saudi aggression against the impoverished Arab state.
The Ansarullah, in a statement released on Monday evening, insisted on Tehran's participation in the talks, which Ismail Ould Cheikh Ahmed, the new UN peace envoy to Yemen, is preparing to hold in Geneva, Switzerland, on May 28, Arabic-language Yemen Press news agency reported.
On Monday, Hamza al-Houthi, a member of the Houthis' political office, called on all Yemeni rival groups to partake in the forthcoming Geneva peace talks.
"It is essential that the conference in Geneva started from the point at which the national inter-Yemeni dialogue, held under UN auspices and subsequently disrupted by the Saudi aggression, was interrupted," he told Russia's RIA Novosti news agency.
Houthi emphasized that the participation of all parties in the talks is "necessary."
The Ansarullah movement, however, had previously slammed the recent Yemen talks in Saudi Arabia, saying it would only engage in dialog inside Yemen or a neutral country. The group says the negotiations, whose last session was held on Tuesday, did not represent the demands of the Yemeni population.