Yemen
Ansarullah: Yemenis Won't Bow down to All Forms of US-Saudi Aggression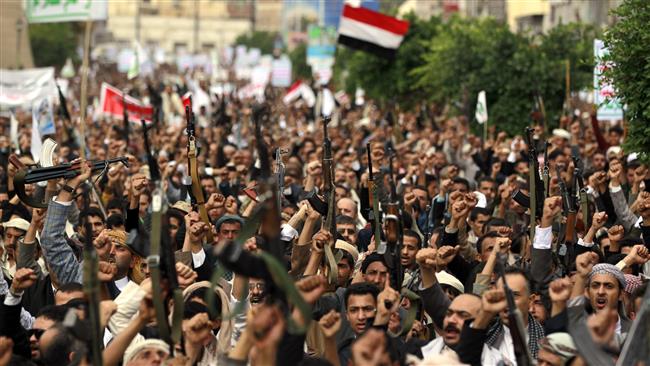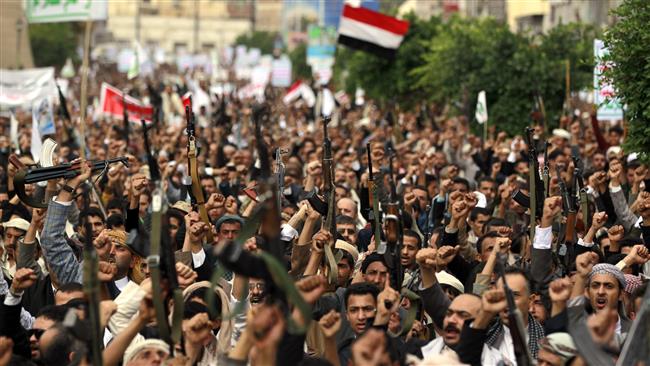 Ansarullah revolutionary movement stressed that the Yemeni people will not bow down to all forms of US-Saudi aggression against the Arab impoverished country.

The head of Ansarullah's politburo, Saleh Sammad, warned against the economic repercussions of the aggression, noting that the Americans and Saudis are seeking to impoverish the Yemeni people.

"In front of this impoverishment, there is freehanded support to Takfiris of Qaeda and ISIL," Sammad said in a statement, urging the Yemenis to be aware in a bid to confront this form of aggression.

"The only reason of this economic situation in Yemen is the US-Saudi aggression, which is preventing exportation and targeting factories as well as ports and establishments," Ansarullah official said, stressing these economic repercussions will not affect only Yemen, but will also impact upon neighboring countries, including Saudi.

"It is important that the national powers in the country know the delicacy of this stage, and that they can't keep mum in front of all means of aggression, especially the economic one." Sammad added in his statement.

Meanwhile, Sammad urged all kinds of the Yemeni people, especially the businessmen to unite and help areas suffering poverty and deprivation, noting that the aggression is exploiting Yemenis' poverty to recruit agents who work in favor of the Takfiri groups.

Yemen has been since March 26, 2015 under brutal aggression by Saudi-led coalition.

Thousands have been martyred and injured in the attack, with the vast majority of them are civilians.

Riyadh launched the attack on Yemen in a bid to restore power to fugitive Hadi who is a close ally to Saudi Arabia.