Europe
Anti-government demos rock Bulgaria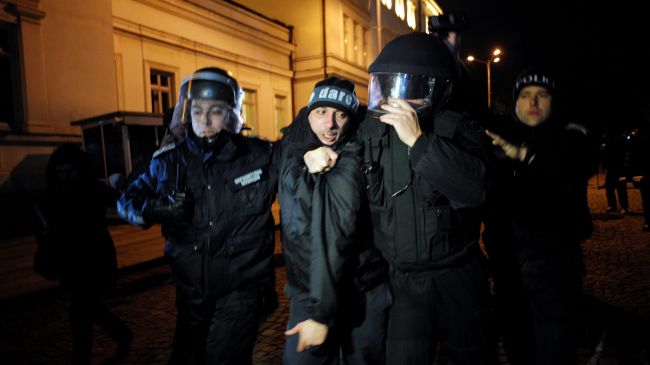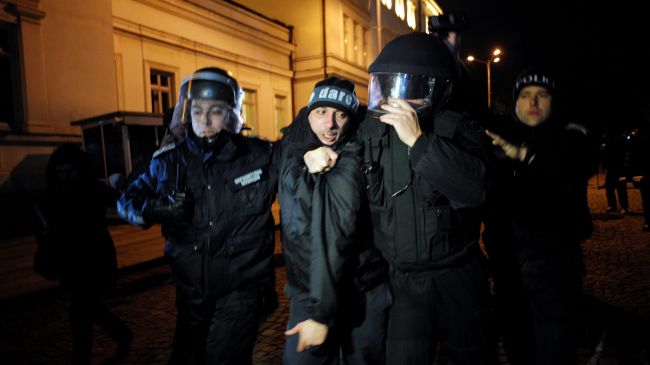 Several thousand people have taken to the streets across Bulgaria to protest against the right-wing government of Prime Minister Boyko Borisov.
Between 1,500 and 2,000 protesters marched to the buildings of parliament in downtown Sofia on Monday evening, shouting "Mafia" and "Resign" and "Garbage."
The demonstrators clashed with riot police stationed outside parliament and hurled stones at the building, breaking several windows, AFP reported.
The Bulgarian Interior Ministry said four protesters were detained in the mêlée.
"This is no longer just against the high electricity bills. Down with the whole politics of this government," a 42-year-old unemployed construction engineer said at the demonstration.
"Djankov went, now is Boyko's turn," the woman added.
Earlier on Monday, Bulgaria's unpopular finance minister, Simeon Djankov, was removed from office after protests over high electricity bills snowballed into anti-government demonstrations.
"We've lived through communism and remember the personality cult towards (the dictator) Todor Zhivkov. But what we have now surpasses it — it's Boyko for breakfast, Boyko for lunch, Boyko for dinner, while people don't have anything to eat. We're fed up," another protester said.
Over 2,000 people also gathered in the Black Sea city of Varna, while several thousand more joined smaller marches in at least nine other cities.
According to a recent Gallup poll, five months ahead of elections, the Bulgarian premier's popularity is plummeting as a result of the rise in poverty and corruption and rampant favoritism in the government.
The poll also showed that Borisov's Citizens for European Development of Bulgaria party and the opposition Socialists are currently in a dead heat, with about 22 percent of respondents expressing support for each.