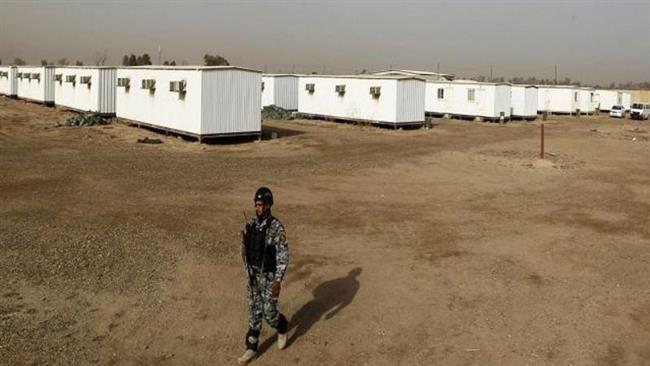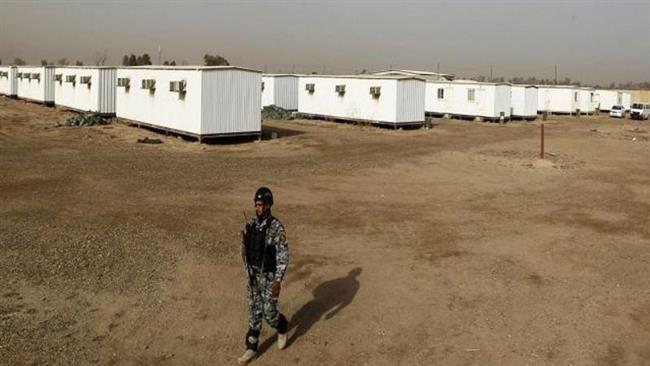 A camp housing members of the anti-Iran Mujahedin-e Khalq Organization (MKO) has reportedly come under a mortar attack, leaving 40 terrorists injured.
Iraqi officials said a barrage of rockets hit Camp Liberty near Baghdad International Airport on Monday, causing major destruction and casualties.
Baghdad Operations Command spokesman Saad Maan said in a statement that some 20 rockets were launched towards the camp from a truck in an area west of Baghdad.
The terrorist group said more than 40 members "were wounded or injured in the missile attack on the camp."
At least 20 MKO members were killed in a similar incident last October. Wathiq al-Battat, the leader of the Iraq-based Mukhtar Army militia group, claimed responsibility for the attack.
There is a deep-seated resentment toward the group in Iraq because of its criminal past. The MKO widely supported former Iraqi dictator Saddam Hussein in his brutal crackdown on opponents.
The terror group also sided with Saddam during his 1980-1988 war on Iran.
Iraqi leaders have long asked MKO remnants to leave the Arab country but a complete eviction of the terrorists has been hampered by US and European support of the group.
The top leaders of the group are based in Europe and make regular appearance at US Congress. According to US media revelations, some American lawmakers have received money from the group to have it removed from the terror list.
The terrorist group had to flee Iran shortly after the Islamic Revolution in 1979 after carrying out a spate of assassinations and bombings which took the lives of many top officials and civilians.
In December 2011, the UN and Baghdad agreed to relocate some 3,000 MKO members from Camp Ashraf in Iraq's Diyala Province to Camp Liberty, which is a former US military base.
The last group of the MKO terrorists was evicted by the Iraqi government in September 2013 and relocated to the camp to await potential relocation to third countries.
The MKO is listed as a terrorist organization by much of the international community and has committed numerous terrorist acts against Iranians and Iraqis.