Turkey
Anti-Israel demo held outside Turkey court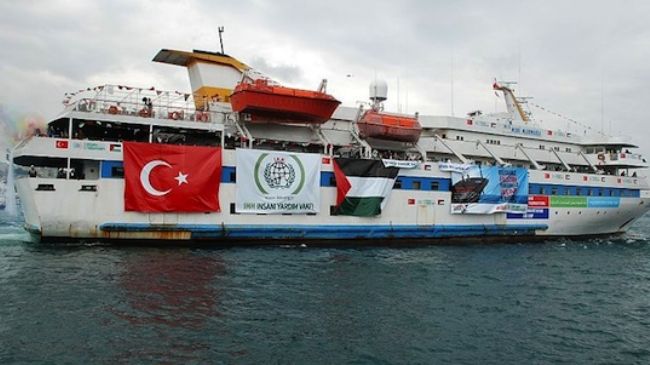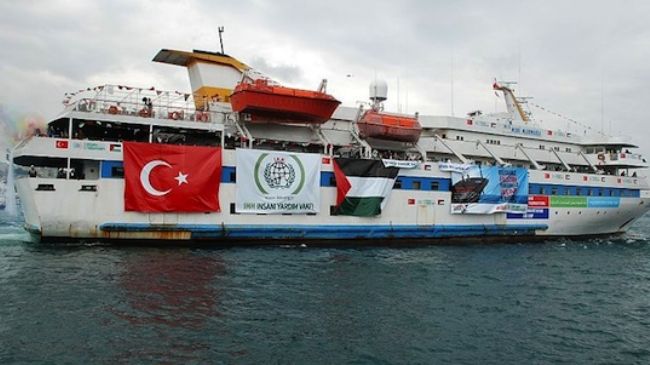 Anti-Israel demo held outside Turkey court
Anti-Israel demonstrators have gathered outside a Turkish court trying Israeli military officers over their role in the murder of nine Turkish activists on the Gaza Freedom Flotilla in 2010.
On Thursday, hundreds of protesters waved Palestinian and Turkish flags and chanted anti-Israeli slogans outside the Istanbul courthouse, Reuters reported.
The trial in absentia of four retired Israeli commanders — former military chief of staff Gaby Ashkenazi, former Navy chief Eliezer Marom, former military intelligence head Amos Yadlin, and former Air Force intelligence chief Avishai Levy — opened in Istanbul last November.
The court resumed on Thursday with testimony from those who were aboard the ill-fated aid and relatives of the dead.
Kenneth O'Keefe, an Irish-Palestinian former US marine turned anti-war activist who was on board the aid ship, told the court that Israeli soldiers opened fire from a helicopter during the raid, killing several people.
"Within 5 to 10 minutes after the Israeli helicopter approached the ship, I ran into Cevdet Kiliclar's dead body on the deck, before any Israeli commando had boarded the vessel," O'Keefe said, referring to one of the Turkish activists.
"He must have been shot from the air. After seeing Kiliclar's dead body, I went upstairs to the top of the deck and saw several people lying on the ground, wounded or dead," he added.
On May 31, 2010, Israeli commandos attacked the first Freedom Flotilla in international waters in the Mediterranean Sea, killing nine Turkish citizens, including a teenager with Turkish-US dual citizenship, on board the Turkish-flagged Mavi Marmara and injuring about 50 other people who were part of the team on the six-ship convoy.
In May 2012, the Istanbul court approved an indictment seeking multiple life sentences for the Israeli military men in the massacre on the high seas.
The 144-page indictment had called for nine life sentences to be given to each of the four former Israeli commanders.
Gaza has been blockaded since June 2007, which is a situation that has caused a decline in the standard of living, unprecedented levels of unemployment, and unrelenting poverty