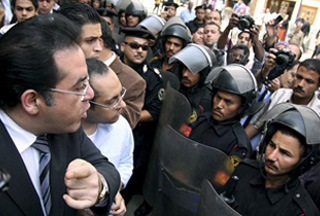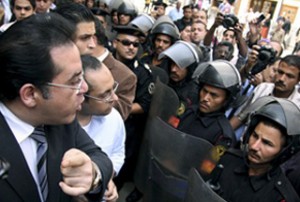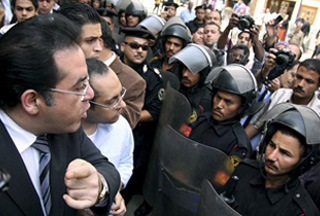 Egypt's riot police have clashed with protesters who are asking for an end to the 30-year rule of President Hosni Mubarak.
"Down, down, Hosni Mubarak," more than 200 people chanted as they tried to gather in central Cairo's Tahrir Square.
A dozen of demonstrators shouting "freedom, freedom" near parliament were dragged away by the Egyptian police.
The Sixth of April Youth, a pro-reform group behind the protest, is seeking constitutional amendments and an end to an emergency law that sanctions indefinite detentions. The Sixth of April group was formed after April 2008 clashes in the Nile Delta between police and workers demanding more pay.
Rights group Amnesty International condemned what it called the state's violent response to Tuesday's protests.
Egypt is to hold a parliamentary election this year and a presidential vote in 2011.