Europe
Anti-Muslim sentiments rising in France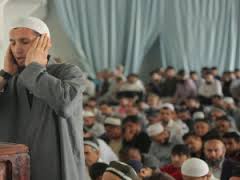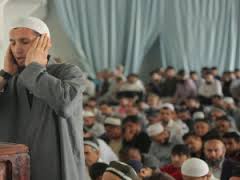 A recent poll has shown that racial discrimination against the Muslims community in France has increased over the past two decades, Press TV reports.
The survey, conducted by the French polling institute, Ipsos, and published on October 11, revealed that 59 percent of the French believe that discrimination against Muslims has been on the rise in their country during the past 20 years.
Women rights activists say that such prejudice in a country with the largest Muslim community in the European Union is worrying.
"The rise in France's Islamophobia has had many side effects. A rise in racism overall, a rise in violence as women are being attacked just for wearing Hijab. The lack of a political reaction to such violence hurts the goals of feminism and Islamophobia diverts attentions from the nation's real problems," said Ismahane Chouder, a member of Feminist Collective Equality.
Some activists also say that it is not enough to expect more from France's politicians, and Muslims need to become part of the nation's leadership.
"French Muslims can make a huge change if they vote more often. There are dozens of cities which could change overnight with new leaders who have new projects. The French system doesn't recognize religions but it does recognize active citizens who are inspired by their religion", said Abdelaziz Chaambi, a member of the Coordination vs. Racism & Islamophobia.
In July, the Committee against Islamophobia in France (CCIF) said in its annual report that there has been a steady rise in anti-Muslim acts in France in recent years.
The CCIF said that the number of anti-Muslim acts jumped to 469 cases in 2012 from 298 in 2011, and 188 in 2010.
The report also denounced France's civil service as "one of the principal vectors of Islamophobia" as it said bureaucrats often over-interpreted official secularist policies to incorrectly reject to serve Muslim women who wear Islamic headscarves.
The London-based human rights group Amnesty International has criticized politicians for their lack of action on the growth of Islamophobia in Europe.
Amnesty called on European governments to clear the negative stereotypes and prejudices against Islam, adding "rather than countering these prejudices, political parties and public officials are all too often pandering to them in their quest for votes."