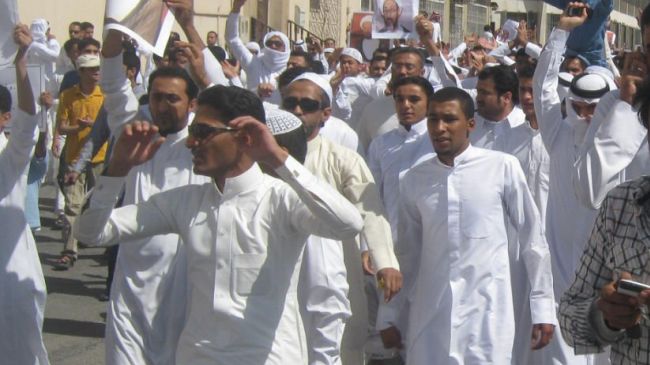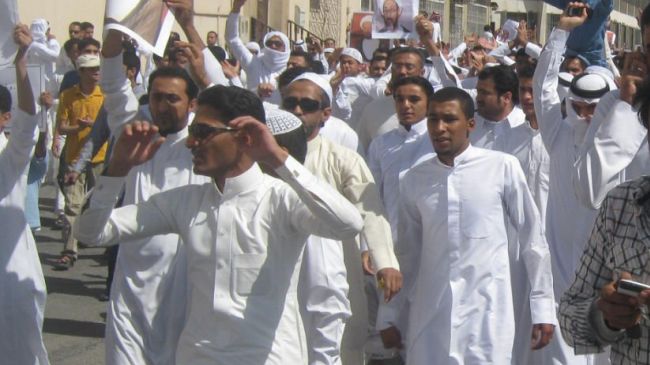 People have held a new anti-regime protest rally in Saudi Arabia in defiance of a regime ban on all demonstrations in the absolute monarchy.
Protesters took to the streets of the Saudi capital of Riyadh late on Monday to renew their call for the release of political prisoners in the kingdom.
Saudi media said a man set himself on fire to express discontent over social and economic injustices in the country after he was fired without a formal or legal warrant.
According to Human Rights Watch, the Saudi regime "routinely represses expression critical of the government."
Saudi Arabia has been rocked by anti-regime protests since February 2011 with demonstrators holding numerous protests in different parts of the country, mainly in the oil-rich Eastern Province.
The demos come in the face of warnings against such public gatherings and widespread arrest of political activists as part of Riyadh's clampdown on anti-regime protests.
Saudi protesters initially demanded the release of all political prisoners, social justice, and an end to systematic discrimination in the Arab Kingdom.
However, the demonstrations soon turned into protests against the repressive Al Saud regime, especially since November 2011, when security forces killed five protesters and injured many others in the Eastern province.