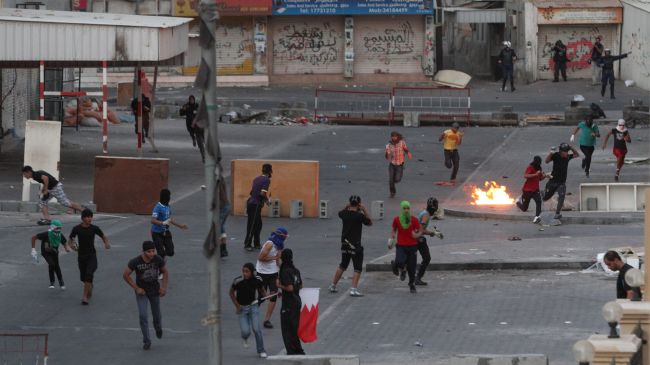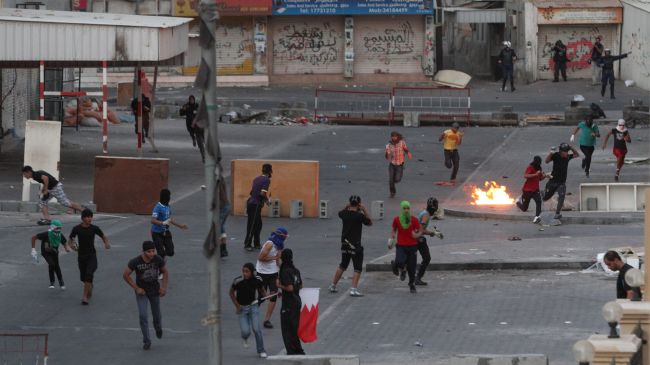 A large number of Bahraini people have poured out in several villages, reiterating their calls for the ouster of Al Khalifa regime, Press TV reports.
The protests took place on Friday although the Saudi-backed regime forces attacked the demonstrators with tear gas and rubber bullets.
Protesters called on the ruling family to relinquish power and let a democratically-elected government rule the country.
Outraged by reports of torturing prisoners, the demonstrators demanded that all political inmates be released.
The protesters said the prisoners are only sick and tired of social and religious discrimination in the kingdom.
Scores of people have been killed and thousands more put behind bars since the beginning of the popular anti-regime revolution in February 2011.
Bahraini demonstrators hold King Hamad bin Isa Al Khalifa responsible for the killing of protesters during the uprising.