Latin America
Anti-riot police chief in Brazil's Rio is sacked for alleged incitement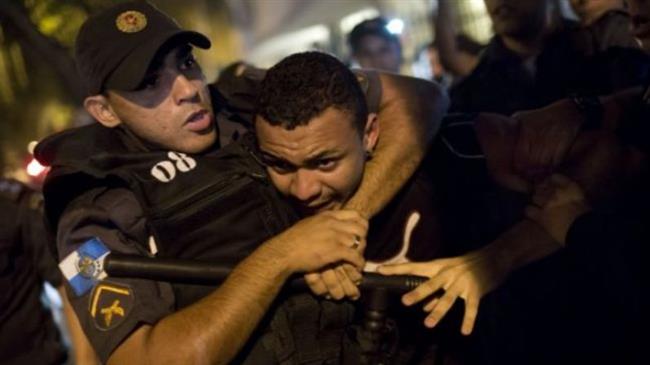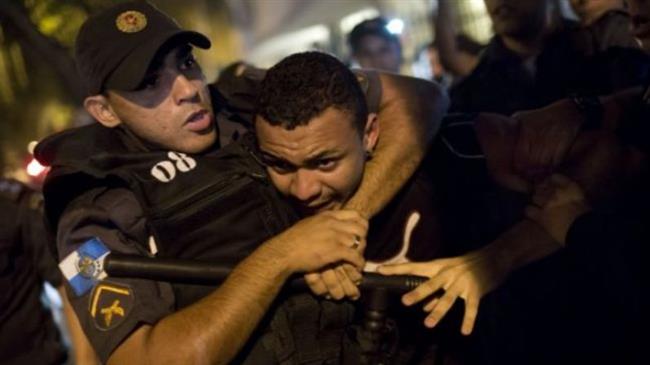 The commander of Rio de Janeiro's anti-riot police has been dismissed after being accused of sending racially-charged text messages and inciting violence against protesters.
"Colonel Fabio Souza de Almeida has been dismissed and will be replaced by Colonel Wilman Rene Goncalves Alonso," a spokesman said about the Monday dismissal.
The police colonel reportedly used the WhatsApp phone application to demand in early 2014 that other police officers shoot at demonstrators.
The news magazine, Veja, has published conversations in which Souza de Almeida and his counterparts cited the Nazi regime as a model several times.
He commanded a riot police battalion engaged in combating street protests that broke out in several cities during the mid-2013 FIFA Confederations Cup.
Brazil witnessed demonstrations in Rio and other cities in 2013 and 2014, with protesters calling for more public spending and denouncing the funds devoted to events like the 2014 World Cup and the 2016 Olympics.
G1 internet portal has cited Rio state's top security official, Jose Mariano Beltrame, as saying that he was "horrified" by the messages in the chat and is seeking a police investigation into Souza.