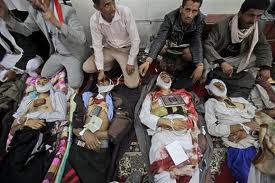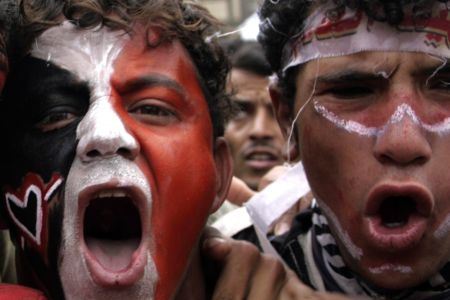 The Yemeni public continue their massive rallies in protest at unpopular President Ali Abdullah Saleh's defiant stay in power.
On Thursday, the demonstrators rallied in the southwestern cities of Bayda, Taizz and Aden, a Press TV correspondent reported.
Reports said the protests in Aden turned violent after Yemeni forces opened fire on demonstrators.
The people repeated their demand for an end to Saleh's tenure.
He has been in office for nearly 33 years with several opposition members arguing that he has not realized his long-promised reforms.
Some 40 percent of Yemen's population lives on USD 2 a day or less and one third is wrestling with chronic hunger.
In a popular revolution, hundreds of thousands of people have turned out for regular demonstrations in Yemen's major cities since late January, calling for corruption and unemployment to be tackled and demanding that the president step down.
The popular protests in Yemen have been confronted by riot police and supporters of Saleh armed with knives and batons.
The Thursday protests also showed opposition to an initiative by the regional Arab grouping of the [Persian] Gulf Cooperation Council, which exempts Saleh from prosecution in return for his resignation.
[P]GCC Secretary General Abdullatif bin Rashid al-Zayani is trying to revive the plan by persuading Saleh to agree with a clause which allows the opposition to form an interim national unity government after the president signs the deal.
The protesters say Saleh should be prosecuted for the death of hundreds of civilians during the demonstrations.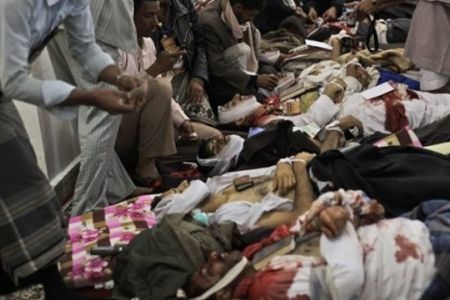 The death toll in the country since the launch of the revolution has surpassed 300.