Iran
Anti-terror fight must be indiscriminate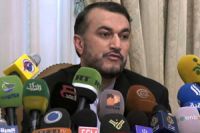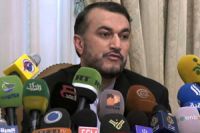 A senior Iranian official says the campaign against terrorism and extremism must be genuine and indiscriminate across the world.
According to Press TV, Deputy Foreign Minister for Arab and African Affairs Hossein Amir-Abdollahian said on Saturday "Iran believes in a real and nonselective fight against terrorism in the region and the world."
Amir-Abdollahian stressed that the Islamic Republic was the first country to assist Iraq in the fight against terrorism.
The Iranian deputy foreign minister also stated that Tehran will continue to fully support Iraq and Syria in the battle against terrorism.
The ISIL Takfiri terrorists are in control of some areas in Syria and have captured large swathes of land in neighboring Iraq.
They are notorious for carrying out horrific acts of violence in the areas they have taken over, including the mass execution of civilians as well as public decapitations.