Syria
Anti-Terrorism War Back on Track in Damascus Countryside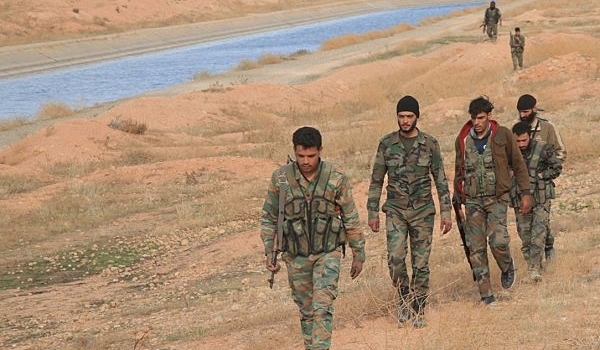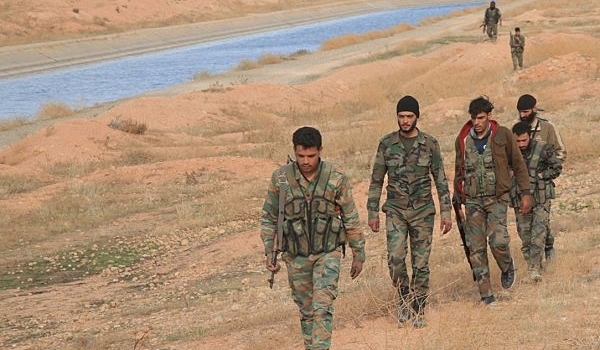 The Syrian army resumed battle against militant groups in Damascus countryside on Wednesday, military sources said, adding that vast areas to the North of Marj al-Sultan village were liberated from the control of the terrorists after the army destroyed militants' positions.
Field sources said on Wednesday that the army directed heavy blow at terrorists from the so-called Ajnad al-Sham Islamic Union and al-Nusra Front, and regained control of more farms to the North of Marj al-Sultan village.
The sources added that the Syrian troops advanced towards Harasta al-Qantara and Noulah in the South of the Eastern Ghouta.
A large group of terrorists, including senior commander, were killed during the military operations.
Izz Eddin Barkhash, Ala Wafa, Ahmad Ghazal and Mahmoud Sarhan, a senior commander of a terrorist group, were identified among the dead terrorists.
Earlier reports said on Wednesday that the Syrian army troops fired artillery shells at the Takfiri terrorists' positions in Damascus province amid heavy clashes with the militants.
According to the Arabic-language al-Alam news channel, the Syrian army heavily clashed with the Takfiri militants in the vicinity of al-Marj area in the Eastern Ghouta.
The army also fired artillery shells at the terrorists' positions.
On Monday, the Syrian army explored a tunnel used by the Takfiri terrorists in Harasta in Eastern Ghouta in near Damascus.
As the Syrian army engineering units were combing the areas near Harasta Highway, they detected a tunnel that extends from the Eastern side of the highway towards Douma farms, a military source said.
The tunnel is linked to a number of basements and trenches in the area, according to the source.
A number of explosive devises were found inside the tunnel.
The army also destroyed a tunnel of the Jeish al-Islam terrorists with the length of over 350 meters in Jobar neighborhood.