Palestine
Anti-zionist protesters block israel Day parade in New York City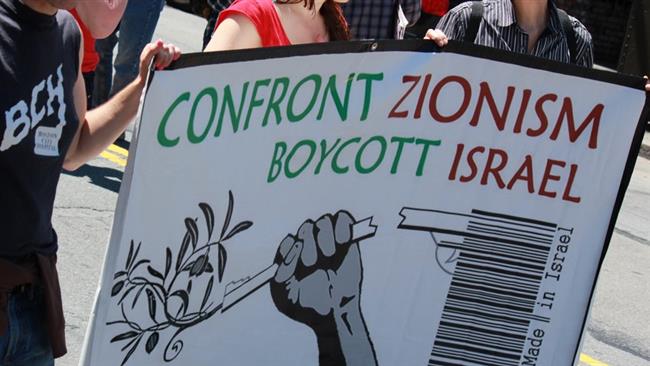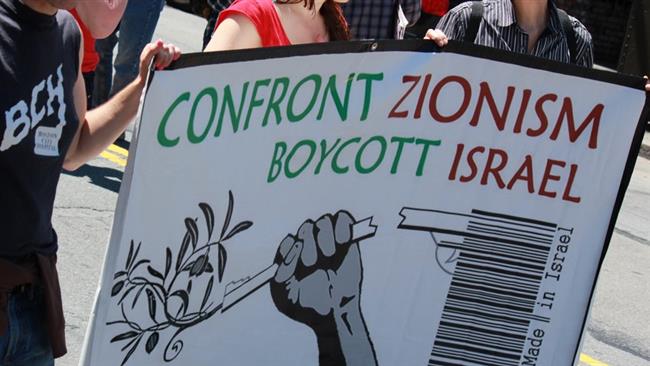 Anti-Israeli protesters have blocked the way of pro-Israel participants on the annual Israel Day Parade in New York, chanting slogans and calling for the dismantlement of the Zionist regime.
The protest took place when pro-Israeli marchers were parading down Fifth Avenue to celebrate the annual ceremony on Sunday.
Orthodox Jews, who do not believe in the existence of Tel Aviv regime, blocked their way despite tight police security for the parade.
The parade that has annually been held in New York since 1964, was met by New York Governor Andrew Cuomo, Mayor Bill de Blasio and members of New York's Congressional delegation as well as those of the Israeli parliament, the Knesset.
Human rights monitor Amnesty International said earlier this year that the Israeli regime committed war crimes during the latest war on the besieged Gaza Strip.
Over 2,140 Palestinians, including a large number of women, children, and the elderly, were killed in the 50 days of the Israeli onslaught on Gaza, which began early in July 2014.