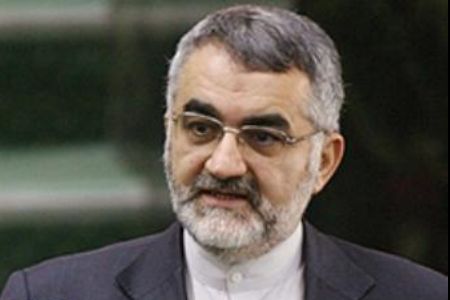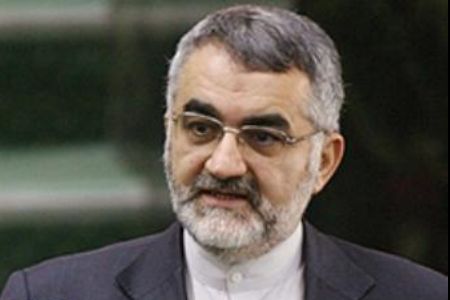 A senior Iranian lawmaker says Iran has already submitted its proposed package for the resumption of multifaceted talks with the P5+1 countries and that any new negotiations must take place within the framework of the package.
Iran has presented its package a while ago based on the existing realities on the global scene, declaring its readiness to resume negotiations based on "recognized international principles," said Chairman of Iran's Majlis Committee on National Security and Foreign Policy Alaeddin Boroujerdi, quoted in a Sunday report by the legislature's official news agency, ICANA.
The senior lawmaker further reiterated that Iran will never give in to intimidating and threatening language in its international interactions.
"[The European Union's foreign policy chief] Ms. Catherine Ashton should have learned the appropriate tone to use in negotiating with Iran by now. Thus, she had better adjust her discourse, negotiations and remarks concerning Iran on the basis of such [international] norms," he added.
Any interaction between Iran with [other] countries of the world is conducted based on the globally-recognized principles of mutual respect and interests, Boroujerdi emphasized.
On October 21, Ashton voiced the willingness of the P5+1 group (Britain, China, France, Russia, and the United States plus Germany) to resume talks with Tehran to achieve a "comprehensive and negotiated" solution to the country's nuclear case.
In a letter addressed to the secretary of Iran's Supreme National Security Council, Saeed Jalili, Ashton said if Iran was ready to discuss concrete confidence-building measures without preconditions, the P5+1 "would be willing to agree on a next meeting within the coming weeks at a mutually convenient venue."
Ashton's letter came in response to an earlier communication by Jalili in September, in which he informed Ashton of Iran's readiness to resume multifaceted negotiations with the P5+1.
"I welcome your suggestion to resume talks, in order to take fundamental steps for sustainable cooperation," Ashton said in her letter.
Iran and the P5+1 states held two rounds of multifaceted talks in Geneva in December 2010 and in the Turkish city of Istanbul last January.
Tehran says it is ready to continue the talks based on common grounds, adding, however, that it has no intention of giving up any of its rights.