Iran
Middle East
Palestine
Any tension, instability in West Asia region beneficial to 'israel': Iran
Iran's Foreign Ministry spokesman has reacted to the latest political developments in Jordan, saying any tension and instability in the West Asia region would only serve the Israeli regime's interests.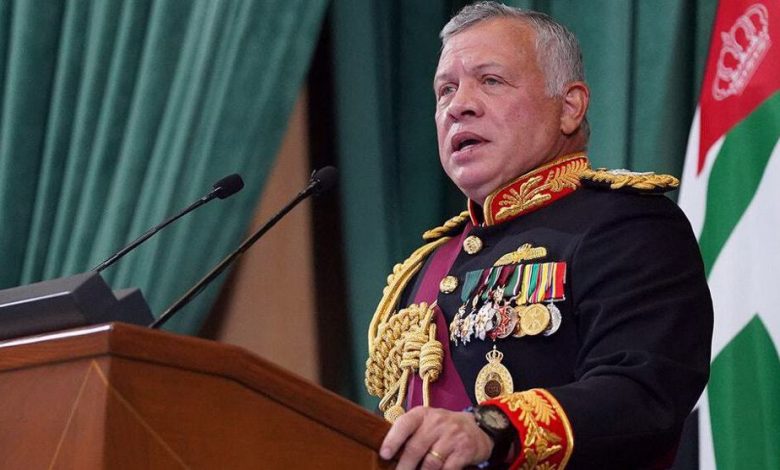 Speaking to reporters on Sunday, Saeed Khatibzadeh emphasized that any form of tension and internal instability in the West Asian countries would benefit Israel, adding, "This regime's footprint can always be found in any sedition in Muslim countries.".
The spokesperson's remarks came after the government of Jordan announced earlier that it has arrested a number of high-profile figures on charges of hatched an alleged plot against King Abdullah II.
According to reports, a long-time confidante of King Abdullah II and Sharif Hassan bin Zaid, a member of the royal family, have been arrested, while Prince Hamzah bin Hussein, a former crown prince and the king's half-brother, has been put under house arrest.
Emphasizing Iran's cordial relations with Jordan, Khatibzadeh said, "The Islamic Republic of Iran is opposed to any form of internal instability and foreign interference, and believes that all countries' affairs should be pursued within legal frameworks."
He also highlighted the importance of maintaining peace and stability in Jordan.
The United States and several regional countries such as Saudi Arabia have voiced support for the Jordanian king. The Arab League and the [Persian] Gulf Cooperation Council (GCC) have also adopted a similar stance.
Analysts believe that the current political upheaval in Jordan originates from a number of factors including the royal family feud and infighting over power, the economic crisis in the country and a surge in COVID-19 cases that have resulted in public outrage against the government, as well as political rivalries among regional states provoked by the so-called Abraham Accords that saw several Arab states normalize their relations with the Israeli regime.