Middle East
Palestine
Saudi Arabia
Yemen
Any zionist regime attack on Yemen will set Middle East ablaze: Foreign ministry official
An official from the Yemeni Foreign Ministry has warned Israel against an act of military aggression against the Arab country, stressing that such a measure will spark off an all-out war in the Middle East and the regime will be the first to suffer.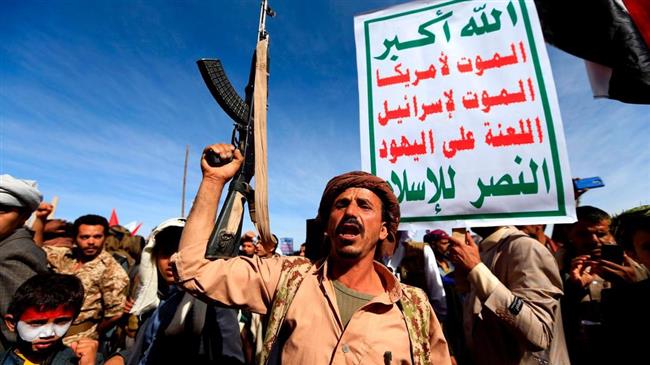 "In case the Zionist regime commits a great folly against Yemen, all its interests as well as those of its allies in the Red Sea region will become a legitimate target within the framework of the right of self-defense guaranteed by all international conventions and agreements," Yemen's official Saba news agency quoted the unnamed official as saying on Sunday.
He went on say that the status quo in Yemen is of no concern to the Tel Aviv regime, advising Israeli authorities to largely focus on the situation in the occupied Palestinian territories and stop threatening regional states.
The official noted that Israel is looking for excuses to press ahead with its hostile actions, cover up its ongoing aggression against the Palestinian people and encourage normalization agreements with more countries.
The remarks came a few days after spokesman for the Israeli military, Brigadier General Hidai Zilberman, told the Saudi news website Elaph that the Tel Aviv regime expects that an Iranian attack could come from Iraq and Yemen.
Zilberman, in an interview published on Friday, referred to Iraq and Yemen as Iran's second circle after Lebanon and Syria, and said that Israel has been monitoring the situation in both countries closely.
He noted that Iran has developed a wide range of capabilities in the area that include advanced drones and remote-guided missiles, indicating "a great Iranian ability in this field."
Back on November 12 last year, Yemen's popular Houthi Ansarullah movement delivered a strong warning to Israel against committing any "foolish act" against the nation after controversial remarks by the regime's premier.
"Should Israel perpetrate any foolish act against our nation…our nation would not hesitate to announce a struggle down the divine path against this enemy (Israel)," Ansarullah leader Abdul-Malik al-Houthi said in a televised speech marking the birth anniversary of Islam's Prophet Muhammad (PBUH).
"Nor would we hesitate to deliver deadly blows to [Israel] and attack the extremely sensitive targets belonging to the usurping regime of Israel," he added.
His remarks came after comments made a month earlier by Israeli Prime Minister Benjamin Netanyahu, during which he claimed that Iran sought to strike Israel from Yemen using surgical missiles.