Lebanon
Aoun: Dialogue Only Solution, Fighting is Alternative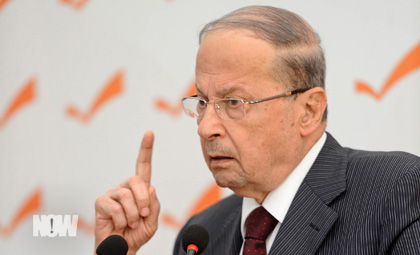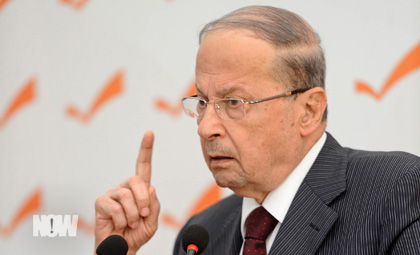 Lebanon Free Patriotic Movement leader MP Michel Aoun announced on Sunday readiness to meet with his foes to find a solution to Lebanon's political crisis, saying that fighting is the alternative to dialogue among bickering politicians, Naharnet news website reported.
"I am ready to meet with anyone to find a solution" to the political crisis, Aoun said following talks with Maronite Patriarch Beshara al-Rahi in Bkirki.
"The solution doesn't come through the boycott of dialogue," he told reporters at the seat of the Maronite church. "Not holding dialogue is a crime against the nation."
Asked what was the alternative to dialogue, he quipped by saying "fighting."
The head of the Change and Reform bloc was referring to the opposition's boycott of the national dialogue called for by President Michel Sleiman at Baabda Palace on January 7.
Asked by reporters if he was ready to meet with Progressive Socialist Party leader Walid Jumblat, a centrist, Aoun said: "If there is a need for a meeting with Jumblat then I would do so."
The FPM chief also hoped that Lebanon would witness political and security stability through the offshore exploration of oil and gas.
"We hope that 2013 would bring good to Lebanon particularly that we have oil resources that should be used in the interest of all Lebanese and to serve stability," he said.
On Thursday, the cabinet set the first tender for oil and gas exploration for Feb. 1 and set March 21 to publish the list of qualified firms.
Aoun said he discussed with al-Rahi general issues and they agreed on several contentious points.