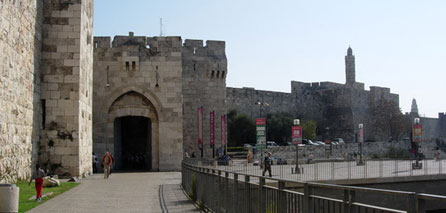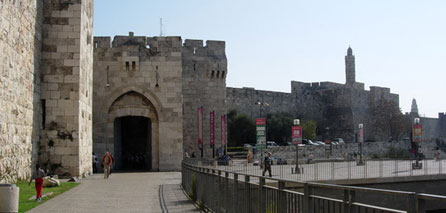 The Aqsa Foundation for Endowments and Heritage has warned of the Zionist entity's gradual Judaization of the Khalil Gate area of Jerusalem's Old City.
The foundation said in a press report on Sunday, "(Israeli) forces have been for weeks continuing excavations to annihilate Islamic symbols at the Khalil Gate and surrounding area, and linking the area with a nearby commercial settlement neighborhood connecting eastern and western Jerusalem."
It added: "These measures are aimed at producing continued settlement activity of the Buraq courtyard and the Sharaf neighborhood, which are the most targeted areas in Judaization schemes against the Old City of occupied Jerusalem."
The foundation asserted that such attacks "resulted in the destruction of many of the area's Islamic features, especially in the area of the Qal'a Mosque, which the Zionist entity has been trying to Judaize and turn into a tourist attraction."
The statement stressed that the most serious Judaization scheme is the Zionist attempt to transform the Khalil Gate area to the main entrance of the Old City instead of the Bab Al-Amud Gate.
The statement concluded that the conversion operations are aimed as a whole at placing more pressure and restriction on the Jerusalem's Old City, Al Aqsa Mosque, and the Palestinian residents of Jerusalem.
They are also aimed at intensifying Israeli presence in city, especially in the area near the Aqsa Mosque, and more specifically in the confiscated Sharaf district and Buraq courtyard.