Iran
Arab Analyst: Iran to Play More Active Role in Region in 2013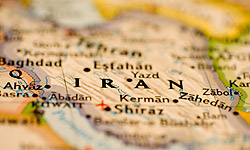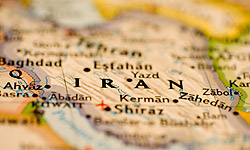 Iran will play a more active role in regional developments and political equations in the new Christian year, while Arab states are going to have difficult times ahead in 2013, an Arab analyst predicted.
Abdelbari Atvan, chief editor of the Arab-language al-Qods al-Arabi newspaper, wrote in an editorial that 2013 is the year of the Islamic Republic of Iran and its allies.
He noted that Iran has successfully tested its home-made missiles with different ranges in its recent wargames which were conducted in the Southern Iranian waters.
The Arab analyst said that the West has not recovered from the wounds it has sustained in its war against Afghanistan and Iraq. Hence, Washington and its allies cannot think of any new war against Tehran.
He, however, said in case a war breaks out against Iran, several Arab states will join Iran against the West.
Atvan also reminded US President Barack Obama's strong opposition to the Israeli demand for starting a war on Iran, and said that the European Union has also voiced its opposition to Israeli Prime Minister's warmongering policies in the Middle East, including Iran.
The analyst said that Saudi Arabia, the Persian Gulf's biggest Arab state, is in a solid and passive state due to its old leaders and lack of proper leadership.
Atvan further noted that the Persian Gulf Cooperation Council (PGCC) is also in a weak position and only two PGCC leaders attended the council's recent summit held in Manama.
A glance at the Persian Gulf countries shows that Jordan is on the verge of bankruptcy and Egypt is facing domestic crisis, Yemen has collapsed, and Syria is crisis-hit, the Arab international affairs expert said, underlining his view about the dim prospects waiting for Arab states in 2013.