Syria
Arab Daily: Jordan Trying to Officially Normalize Ties with Syrian Gov't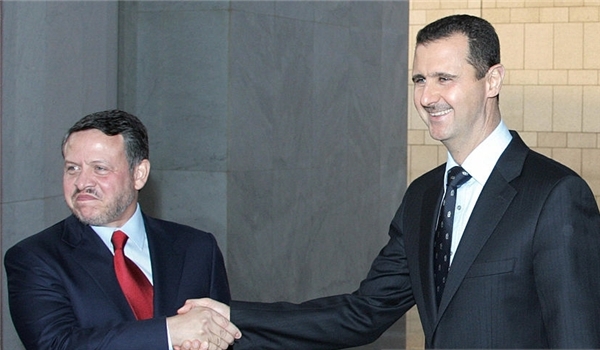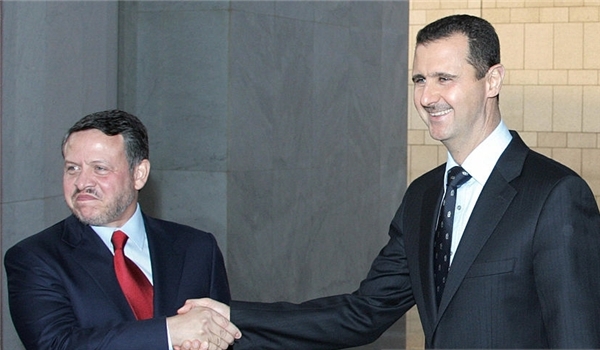 Jordan will most possibly reopen the Nasib-Jaber border crossing with Syria after a similar move in Taribil passageway in Iraq, a leading Arab daily wrote.
According to the Arabic-language al-Ray al-Youm newspaper, Amman grown disappointed at the dissident groups stationed in Southern Syria as it has come to realize that they are not after resolving their problems with the Syrian government, specially on issues related to Jordan's key interests to reopen Nasib-Jaber border crossing.
Noting that reopening the passageway will pave the ground for resumption of ties with Syria, it wrote that the development will bring economic and trade blossoming for Jordan, specially as Damascus is preparing for reconstruction efforts and taking assistance from its friendly neighbors.
The Arab newspaper underlined that Jordan has made its decision to reopen the passageway "and now the only remaining issue is striking an agreement between the Syrian government and the new bordering officials in Jordan whose details have not yet been revealed by Amman".
Syrian army troops have fortified their positions along 30km of borderline with Jordan and managed to close off the main supply routes of the terrorist groups from Jordan to the Southern part of the war-hit country.