Syria
Arab League must 'apologise' before peace role: Syria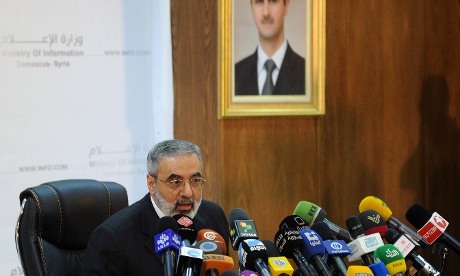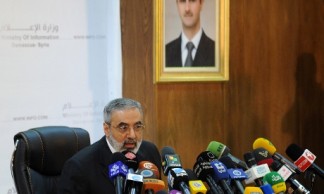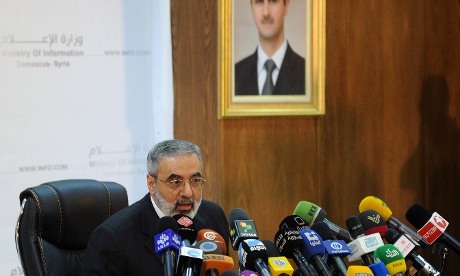 The Arab League must "apologise" and cancel its resolutions on Syria before it can consider playing any role in ending the conflict in the country, Syria's information minister said on Friday.
"The attempt by some Arab regimes to talk about finding a role for themselves in (resolving the conflict in) Syria is absurd and impossible," state news agency SANA quoted Omran al-Zohbi as saying.
"The Arab League should cancel all its resolutions on Syria and apologise to the Syrian people and their government, only then could we consider it," he said.
The comments came a day after the Arab League said it would submit a list of proposals for a mooted June peace conference on Syria to the United Nations Security Council.
The pan-Arab body's Syria committee, which met in Cairo on Thursday, agreed on "several points to help the next international conference in Geneva succeed," it said in a statement without elaborating.
Officials who attended the meeting told AFP on condition of anonymity that the committee would submit a plan for a political solution to the conflict.
This would include forming a temporary national unity government and deployment of a UN peacekeeping force in Syria "to guarantee stability during the transitional period."
The committee members also agreed to hold an extraordinary meeting of Arab foreign ministers in the first week of June, to define the Arab position ahead of the international conference.
The Damascus government's membership of the Arab League was suspended in November 2011 after it rejected calls to end violence against protesters and instead pressed a bloody crackdown on dissent.