Syria
Arab League Observers Visit Hama, Daraa, Harasta, Baba Amro Neighborhood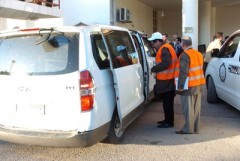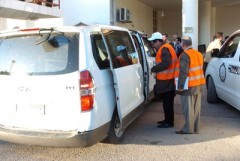 A delegation of Arab League observers visited on Thursday Baba Amro neighborhood in Homs, Harasta city in Damascus Countryside, Daraa and Hama Provinces and met a number of citizens.
Earlier, the delegation yesterday visited a number of neighborhoods in Homs including Baba Amro, al-Insha'at, al-Arman, al-Zahera, and al-Muhajereen.
The delegation toured these neighborhoods and met with most of their heads of committees and dignitaries.