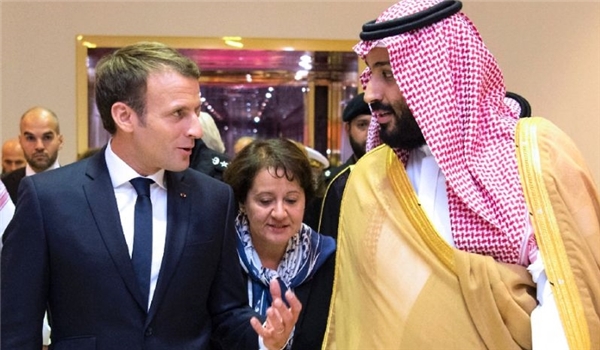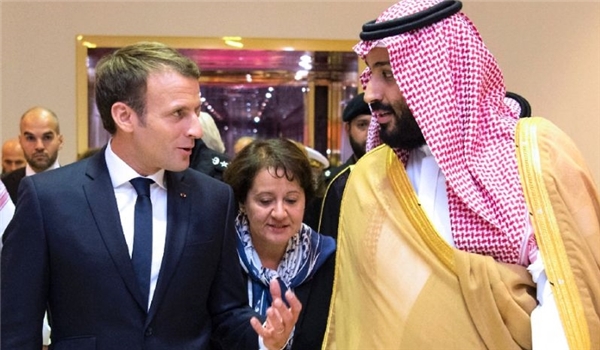 Saudi Crown Prince Mohammed bin Salman has not allowed French President Emmanuel Macron to meet Lebanese Prime Minister Saad al-Hariri during the former's recent visit to Riyadh, Arab media reported.
Informed sources in the French foreign ministry were quoted by the Arabic-language al-Mayadeen news channel as saying that the Saudi crown prince has rejected Macron's demand to meet Hariri in Riyadh.
They added that Paris doesn't consider Hariri as a resigned prime minister and believes that even if he has resigned, he should be free to go anywhere he likes.
The report added that the diplomats who accompanied Macron during his Riyadh visit on Thursday described the events which happened to Hariri in Saudi Arabia as a Hollywood movie.
They said that France will pursue efforts to soothe the Hariri crisis by the next Thursday visit by French Foreign Minister Jean-Yves Le Drian to Riyadh.
Macron held hastily scheduled talks in Riyadh on Thursday with bin Salman.
Macron, who flew in from a visit to the United Arab Emirates, had earlier declined to discuss a wave of high-level arrests for corruption in Saudi Arabia, but said it was vital to work with the kingdom for the stability of the region.
The first face-to-face talks between the two officials focused on regional questions, in particular Yemen and Lebanon, and "ensuring the preservation of stability in the region", the French presidency said in a statement after the meeting.
Two top Lebanese government officials said on Thursday that Riyadh was holding Lebanon's Saad al-Hariri captive and a third said that the Saudi authorities had ordered Hariri to resign while he was in Riyadh last weekend, and put him under house arrest.