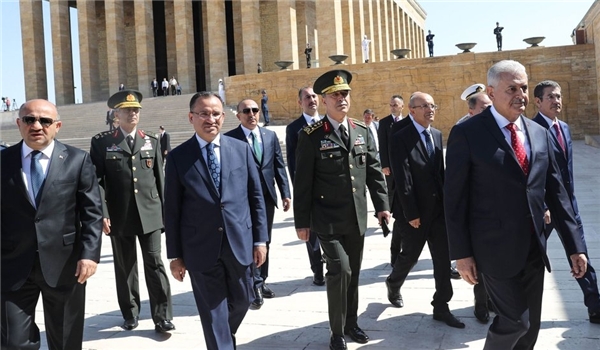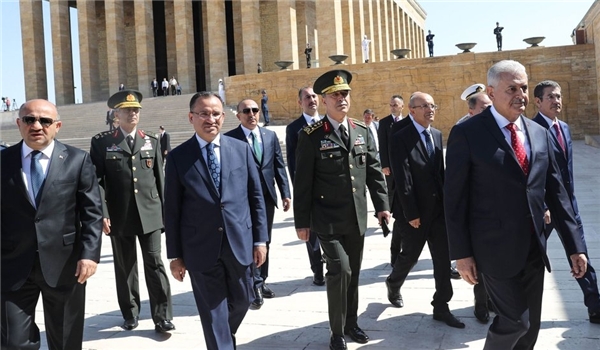 Erdogan renewed warnings about an impending attack on the Kurdish population in Syria days after Ankara reshuffled the top military brass of the country, Arab media reported.
The Arabic-language al-Watan website quoted Erdogan as saying that his country would not bear the presence of separatist formations in Iraq and Syria and would adopt new and important measures against them soon.
His remarks came after Turkey's army, air force and naval commanders were changed last week; a move seen by analysts as prelude to an offensive on the Kurds.
The Turkish army, navy and air force commanders have been replaced with new generals in a high-level meeting of the military and civilian leadership, Presidential Spokesperson İbrahim Kalın announced at a press conference Wednesday.
Incumbent Gendarmerie Commander. Gen. Yaşar Güler has been appointed as the new army commander, reports said, whereas Vice Adm. Adnan Özbal has been appointed the new navy commander and Gen. Hasan Küçükakyüz the new air force commander.