Palestine
Arab organization warns of humanitarian crisis in Gaza due to Egyptian siege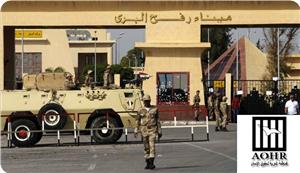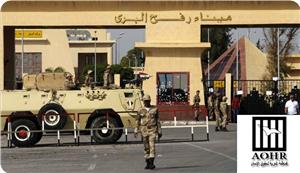 The London-based Arab organization for human rights said that the Gaza Strip suffers from unprecedented Egyptian restrictions following the military coup and warned of an imminent humanitarian catastrophe in the besieged Strip.
In a press release on Wednesday, the Arab organization stated that the Egyptian army in early July started in coordination with the Israeli army to impose tight restrictions on the movement of individuals and goods through the Rafah border crossing, the only entrance between Gaza and Egypt.
The foundation explained that these Egyptian military measures started with the closure of the Rafah crossing without justification on the fourth of July, and a few day later it was partially opened for limited hours before patients and holders of foreign and Egyptian passports.
It said that despite the partial opening of the Rafah crossing, the Egyptian army still prevents more than 2,500 Palestinians in Gaza from traveling to Saudi Arabia for pilgrimage, and more than 1,500 others from returning to their homes in Gaza, describing this situation as a violation of the religious rights and the freedom of movement.
It stressed that the Egyptian army launched simultaneously with its closure of the Rafah crossing a wide campaign to destroy the border tunnels used by Gaza people to bring in vital needs, noting that the army used its war planes in this campaign after coordinating with the Israeli side.
In conjunction with these army restrictions, the Egyptian media also waged a smear campaign against Gaza and the Palestinians, and fabricated blatant lies against them, which gives the impression that the coup leaders and their supporters from the political parties in Egypt are complicit in this media campaign, the Arab foundation underlined.
In a related context, Palestinian human rights and civil groups called for stopping the incitement campaign in the Egyptian media against the Palestinian people, and opening the Rafah border crossing before the movement of passengers and goods.
In a joint statement on Wednesday, the organizations said that the persistence of some Egyptian media outlets in inciting hatred against the Palestinians is detrimental to the Palestinian people and their national cause, and damages the historical relations between the two countries.
The organizations appealed to the union of journalists and Egypt's national figures to intervene to put an end to this irresponsible media campaign.
The signatories to the statement are the Palestinian NGOs network, the Palestinian bar association, the coordinating council of the private sector institutions, Al-Mizan center for human rights, the Palestinian businessmen association, the Palestinian contractors union, Addamir foundation for human rights and the general union of Palestinian industries.