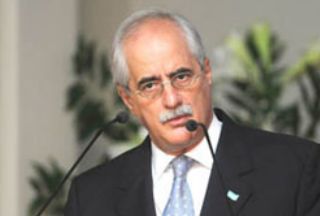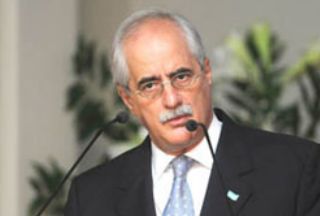 Argentine's Foreign Minister Jorge Taiana has resigned after almost five years of service over what he has called a "lack of support," the country's Presidential Cabinet chief says.
A note from the Foreign Ministry cited a "lack of support and differences" in implementing political decisions abroad as the main reasons for Taiana's departure, Reuters reported.
This is while Presidential Cabinet Chief Anibal Fernandez said, "Today the president of the nation has accepted the resignation of Foreign Minster Jorge Taiana, who has resigned for strictly personal reasons. And I wanted to tell you that the new foreign minister of the Argentine Republic is the current ambassador to the United States, Hector Timerman."
Taiana, who became foreign minister in December 2005, led his country's bid to reclaim the Malvinas islands, known as the 'Falklands' by the UK government.
Timerman, who is a former journalist, co-founded the human rights organization Americas Watch.