Human Rights
Armed groups raped, killed women in Houla: Witness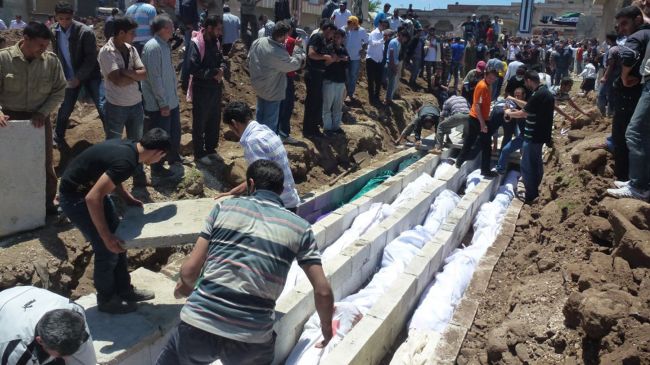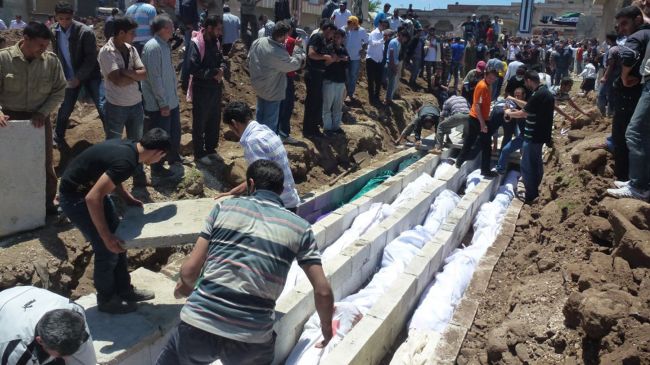 A witness to the May 25 carnage in the western Syrian town of Houla says armed groups raped women before killing them, a recent report has revealed.
"They (armed groups) burned houses and killed people by the families because they were loyal to the (Syrian) government. [They] raped the women and killed the children," the witness said, according to a June 1 report posted on Global Research website.
The witness was identified as "Al Khosam," a Syrian security officer serving in Houla, the report said.
On May 25, clashes broke out between Syrian forces and armed groups in the town of Houla, located in the central province of Homs and about 32 kilometers (20 miles) northwest of the provincial capital city of Homs.
The head of the UN observer mission in Syria, Major General Robert Mood said in a briefing via videoconference from Damascus to an emergency meeting of the UN Security Council on May 27 that the UN monitors in Houla reported 108 people were killed, including 49 children and 34 women.
Another witness said the armed groups "used the women and children as human shields and continued firing" at Syrian forces, according to the report.
Some of the women were "shot in the head," said a Syrian soldier who was injured during the clashes.
On May 31, Brigadier General Qassem Jamal Suleiman, the head of an investigation committee formed by the Syrian government, said the probe into the Houla massacre has shown that anti-Damascus armed groups had carried out the killings to "bring foreign military intervention against the country in any form and way."
Suleiman said the victims were families who "refused to oppose the government and were at odds with the armed groups."
Separately, Rupert Colville, spokesman for the UN high commissioner for human rights, said in a statement issued on May 29 that a "substantial part" of the Houla killings was "summary executions of civilians, women and children."