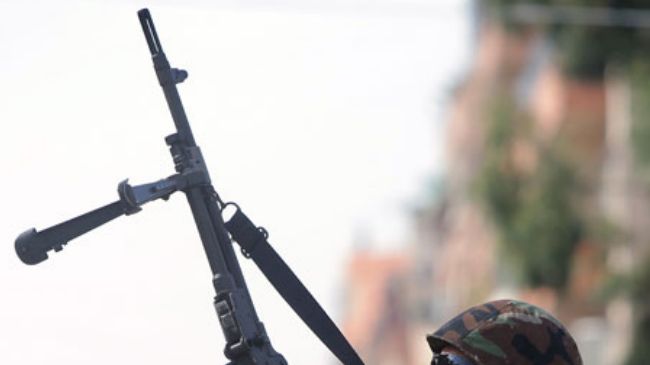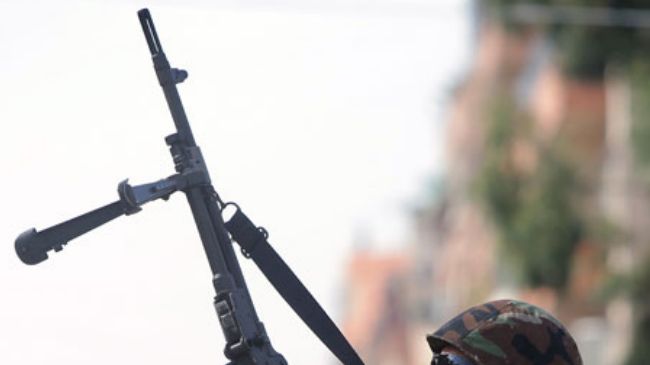 A group of unidentified armed men has stormed the Russian Embassy in the Libyan capital Tripoli, but no embassy staff member has been injured or killed in the incident.
On Wednesday, the attackers climbed over walls, broke down a metal gate and fired shots in the air before putting a part of the building on fire.
According to Libyan officials, one of the gunmen was killed, and four others were injured.
The attackers were apparently reacting to the killing of a Libyan air force pilot, who they claimed was murdered by a Russian woman.
Last year, clashes broke out at the US consulate in Benghazi after a group of people held a demonstration to protest against a blasphemous movie that insults Prophet Muhammad (PBUH) and depicts Islam as an oppressive religion.
US ambassador to Libya Christopher Stevens and three staff members of the US consulate were killed during the clashes at the mission building. According to a US official, at least five other Americans were also wounded in the clashes.
Over the past few months, Tripoli and its suburbs have been hit by violent clashes between rival militias who fought against Muammar Gaddafi during the 2011 revolution.
Libyans rose up against Gaddafi's four-decade rule in February 2011 and deposed him in August 2011. He was slain on October 20 of the same year.