Middle East
Syria
Armed terrorists abduct 14 Palestinian Liberation Army members in Syria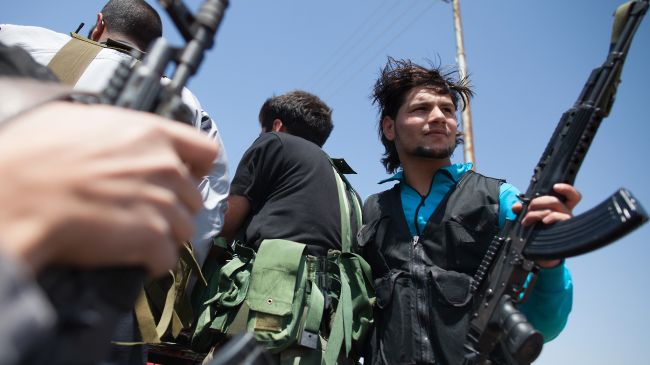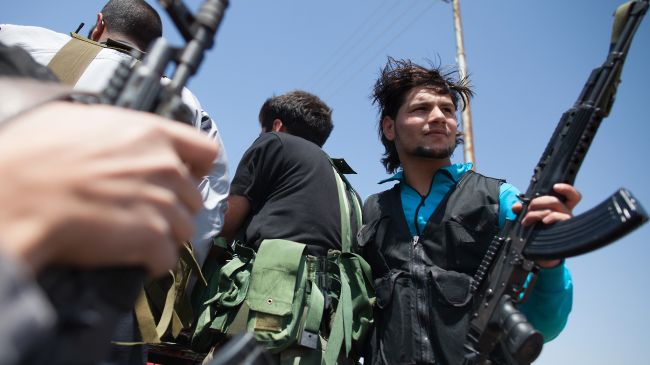 Fourteen members of the Palestine Liberation Army (PLA) have been kidnapped in northern Syria by anti-government armed terrorists.

The incident occurred on Thursday in the city of Aleppo, where gunmen seized and took away the PLA members at gunpoint.
There were not immediately any reports about the destination the kidnapped men where transported to.
The PLA, considered as the military wing of the Palestine Liberation Organization, was established at the 1964 Arab League summit in Alexandria, with the mission of countering the Israel regime.
Syria has always been deemed as in the frontline of the anti-Israeli resistance and has been praised by Palestinians and the Lebanese for its unflagging support for the resistance in the passage of years.
The country has been plagued by more than a year of rampant violence and bloodshed, which Damascus blames on terrorist elements funded and masterminded from abroad.
In May, Syrian terrorists abducted 13 Lebanese nationals near the town of Aazaz, which is on the border with Turkey.
The Lebanese were returning to Lebanon after visiting Shia shrines in Iran when the terrorists reportedly hijacked their bus, then kidnapped the men onboard the vehicle.